How to Make Your Garden More Dazzling and Beautiful?
---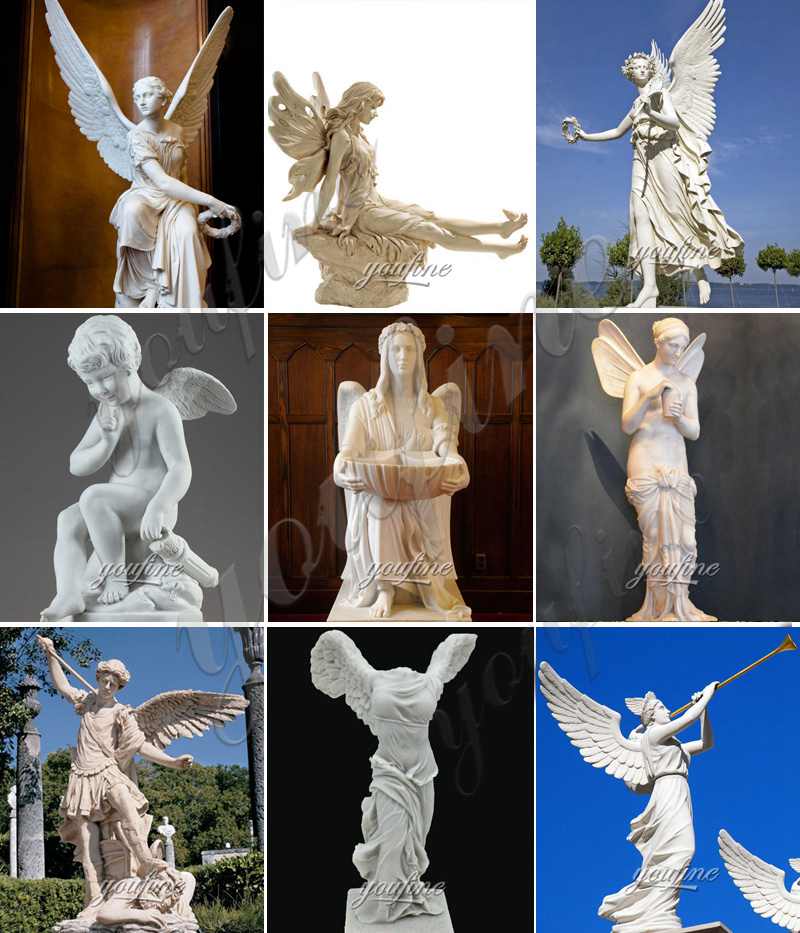 Does your garden need to be renovated or decorated, or do you need to create a new outdoor garden? Apart from lawns, flowers, and trees, are there other ornaments in your garden? Our guide below would help you decorate your garden.
In addition to these essential plants, flowers or lawns, you need some sculptural artwork to increase the artistic atmosphere of your outdoor garden.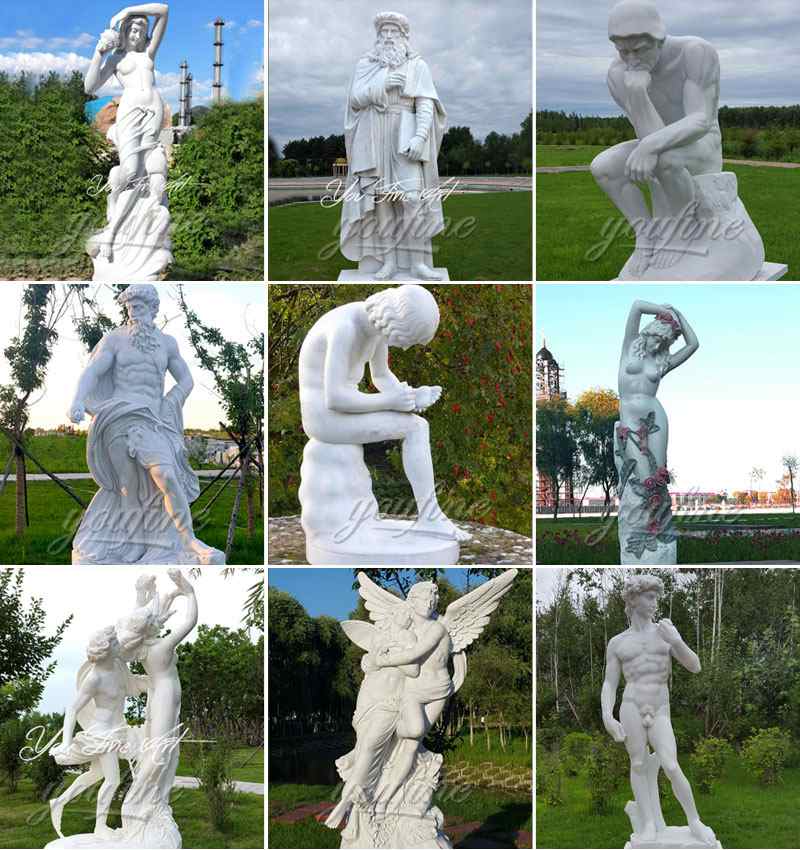 First, insert a striking marble sculpture
The best way to make your garden look attractive is to introduce focus. You could put some beautiful marble sculptures in the yard or areas that you particularly want to emphasize that need attention. So you could choose some classic marble sculptures according to your favorite, such as classic Venus sculpture, Apollo sculpture, Venus sculpture, Cupid and Psyche sculpture, marble Four Seasons sculptures, beautiful angel sculpture. These classic marble figure sculptures could instantly enhance the artistic atmosphere of your garden.
Second, create a beautiful marble fountain water feature
Do you want to enjoy the different water features in your garden? Then the beautiful water marble fountain could be fully realized. It would allow your garden to be visually stunning and transformed through style and artistry. The outdoor marble water fountain could not only enjoy the beautiful water feature, but also allow you to hear the wonderful music brought by the water feature. You could choose marble fountains of various styles and suitable sizes to decorate your garden. For example, simple design marble fountains, tiered marble fountains, statuary marble fountains, animal marble fountains, and so on.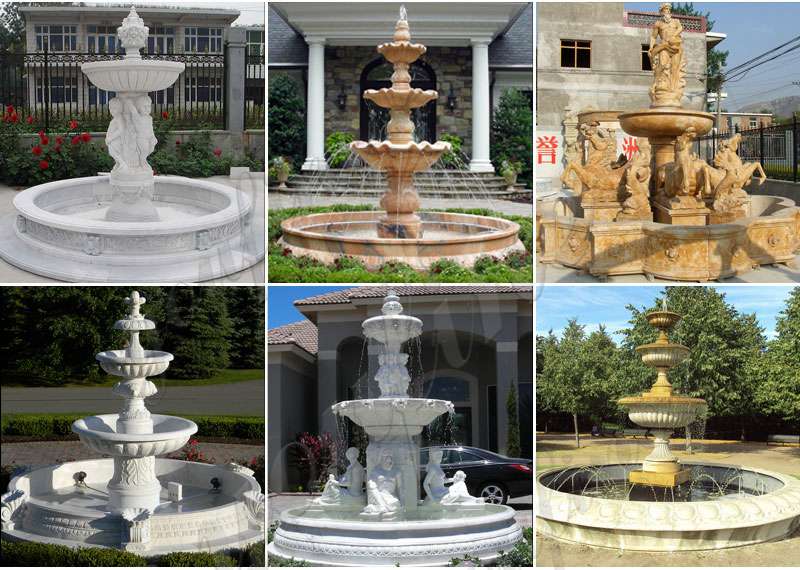 Third, choose the right marble flower pot to plant your beloved plant
Marble flower pots are also indispensable decorations for your outdoor garden. If you want to plant some beautiful plants, then you need to choose your favorite flower pot to match these beautiful plants. Of course, if you don't have time to plant this plant, you could choose to place some decorative flower pots. There are also many designs of marble flower pots, such as simple design marble flower pots, marble flower pot with figures, and so on.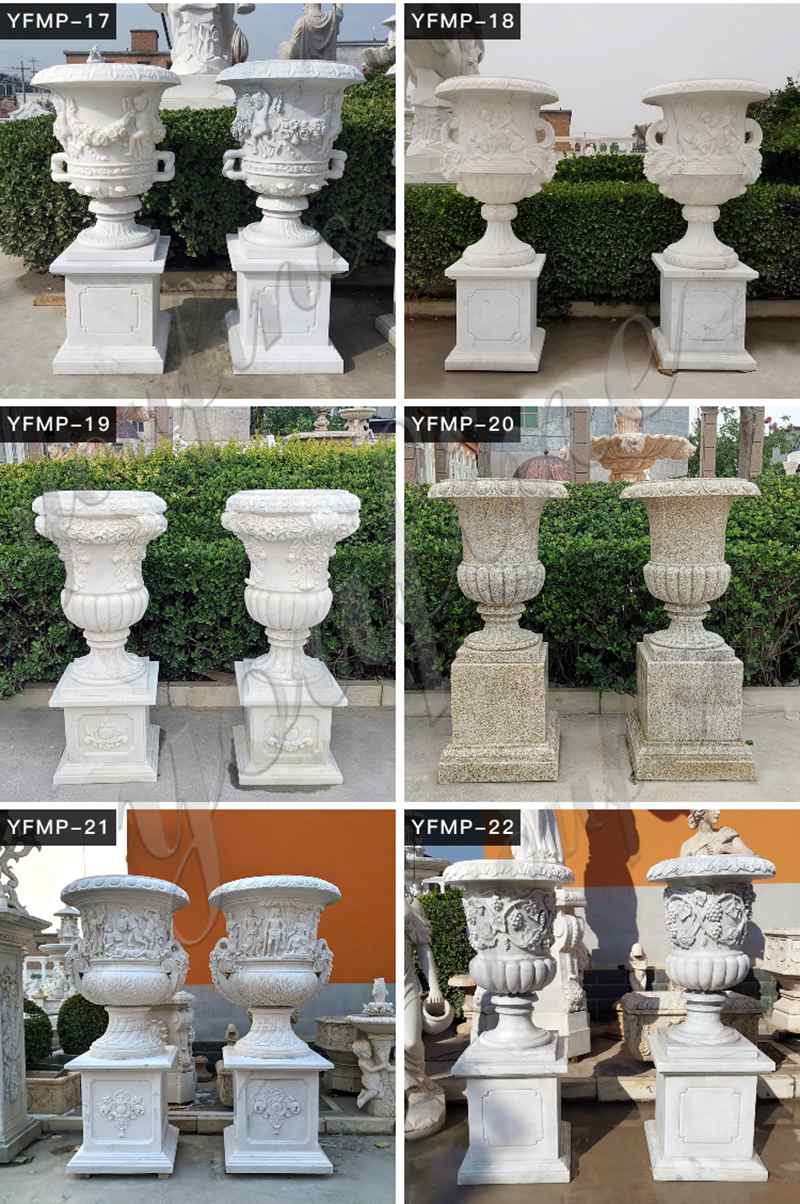 Then, look for a marble gazebo where you could have a rest
The large outdoor marble gazebo not only has a beautiful appearance, but it could also provide you with a place to relax when you need to rest. In addition, during weekend breaks, you could have a picnic with your family in your garden. Then you could rest in the beautiful marble gazebo and chat to spend a beautiful holiday. Therefore, when you choose the marble pavilion, you could choose the appropriate design style and size to match your outdoor garden.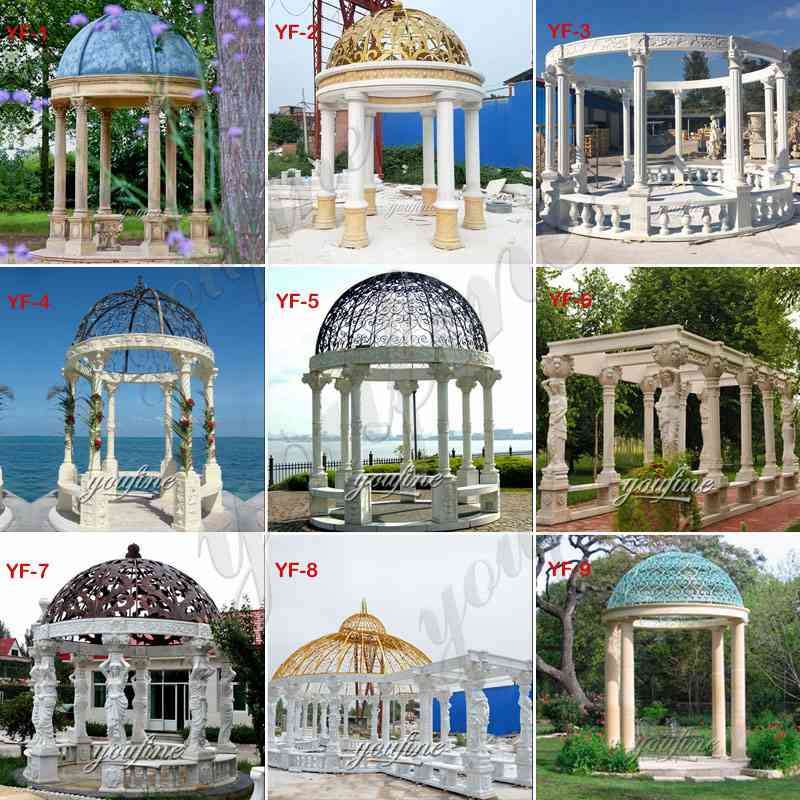 Finally, add the illuminated marble stone lamp sculpture
If you want to take a walk in your garden on a beautiful and quiet night, enjoy the different scenery. Then lighting equipment is essential. Choosing a uniquely designed marble lamp post would definitely make your garden in the night more dazzling and beautiful. In this way, you could appreciate the different beauty in your garden. Of course, there are many choices for marble lamps. You could choose a marble column lamp design, or you could choose an elaborately carved marble lamp with beautiful figures.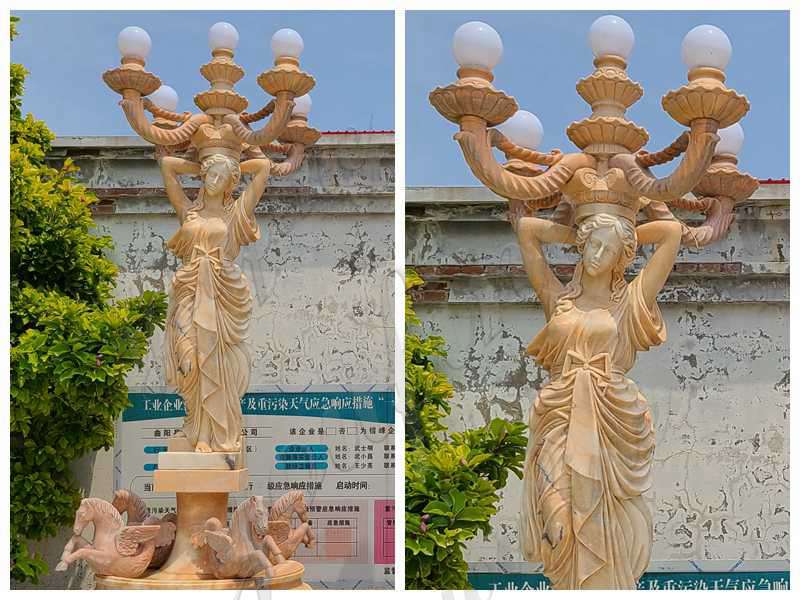 I believe that these beautiful and high-quality marble sculptures or marble products made of high-quality marble materials would definitely bring different effects to your garden. So please don't hesitate to hurry up and decorate your garden.
---