Hot Sale Sculpture Gallery
---
The YouFine factory is an experienced sculpture factory with more than 40 years of sculpture manufacture experience. Every year, thousands of sculptures have been sold to different regions around the world. And all of those sculptures have received praise from customers. Here are some hot-sale sculptures of YouFine and are chosen by many customers. Please look through these fantastic designs and maybe there is something you like.
This bronze eagle statue is one of the most popular animal statues. It applies the traditional lost wax method and professional modeling masters would make a detailed 1: 1 clay model of the statue before casting. The eagle stretches its big wings and stares at a certain place, it seems that the eagle has found the trace of prey and is ready to catch the prey. Every detail of this eagle statue is vivid, the facial expression is lifelike, the color of the feathers gradually changes, which is very similar to the feathers of an eagle. Such a vivid and exquisite must be a wonderful decoration, and customers could place it at many places.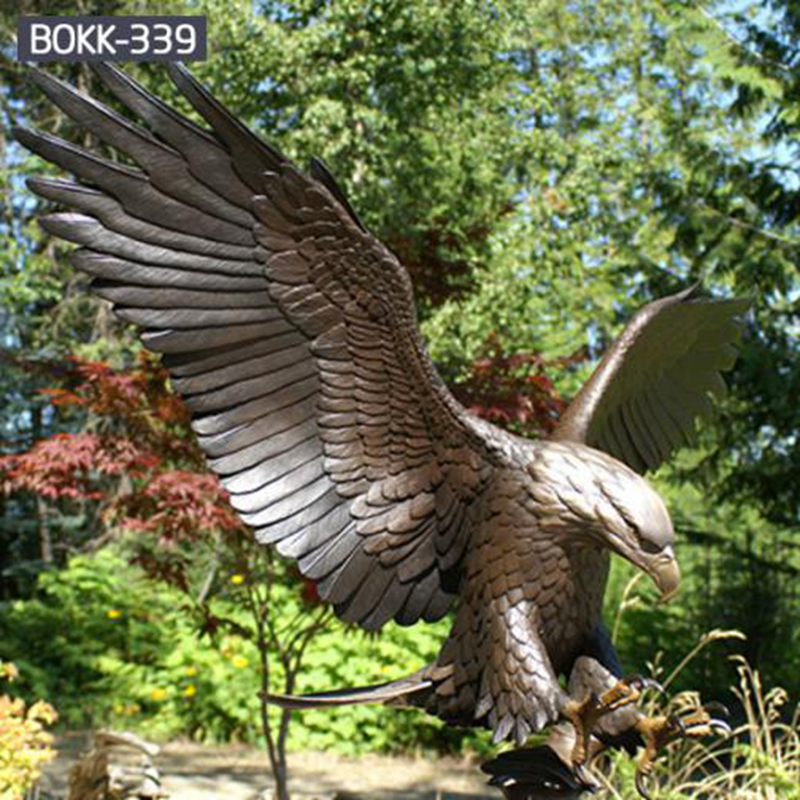 This bronze deer statue is made of high-grade bronze and applies the traditional lost-wax method to manufacture it. The bronze deer has a strong body, slender limbs, and beautiful antlers. All of these factors make it impressive and people are willing to decorate a private garden or public area with such a vivid and exquisite bronze deer. And professional casting masters take charge of every step of manufacturing this lion statue guarantees the high quality of this deer statue.
This winged bronze lion statue applies the traditional lost wax method and is made of high-grade bronze. Professional casting masters make a 1:1 clay model before casting and treat every detail of the clay model carefully and seriously. Thus, the final artwork could own such a strong body, beautiful wings, and solemn facial expression. The ball under the lion's paw is a symbol of power, and holding the ball is equal to handling the power.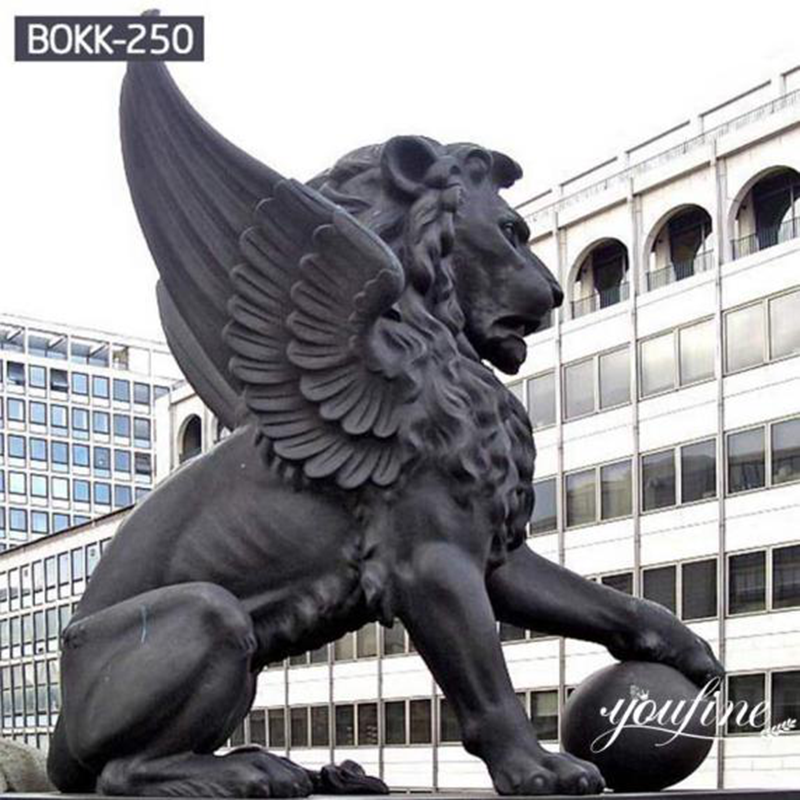 This metal cello sculpture is made of high-grade stainless steel and finished by experienced craftsmen. The sculpture has smooth lines, realistic details, and bright colors. And the stainless steel material could resist the erosion of wind and sun and is easy to maintain. It is a wonderful outdoor decoration that no one would like to miss.
This catholic marble Jesus statue is one of the most classic religious statues. High-quality marble, vivid facial expressions, and exquisite details show the unusualness of this Jesus statue. Jesus Christ, dressed in a robe, with his arms raised, gazes at all things in the world. When viewed from a distance, the entire statue looks like a huge cross, looking solemn and majestic.
This lady of Lourdes church statue is made of natural pure white marble and looks carved from jade. From the facial expression to the details of clothes, all of those are totally made by hand. A group of designers spends much time and energy researching the image of our Lady of Lourdes and every detail is well designed. There is no doubt that exquisite details and perfect carving would leave people a deep impression. And every customer could buy an exquisite statue at an affordable price.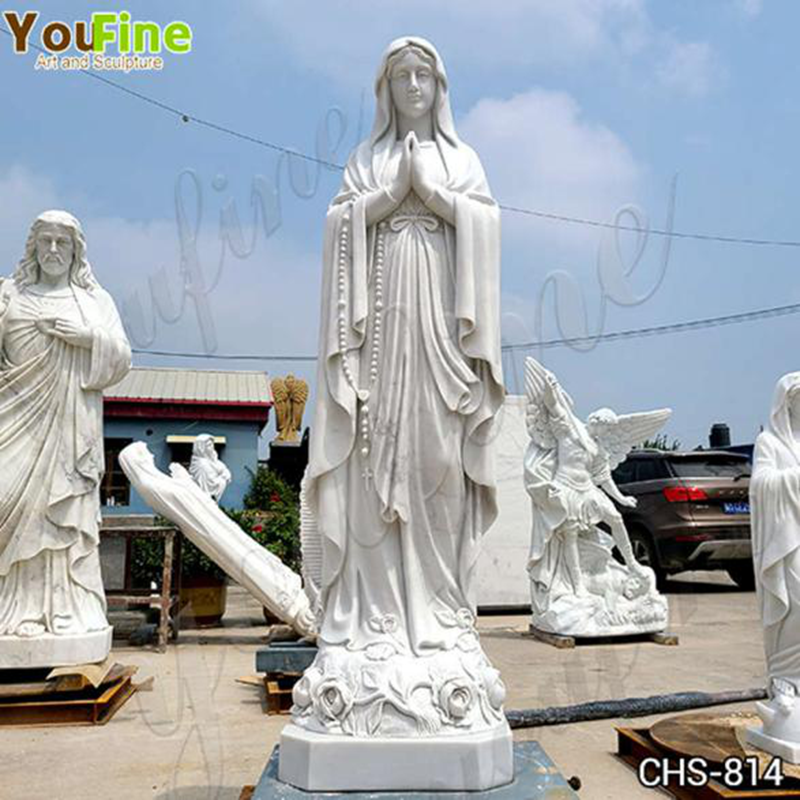 If you are interested in any of those sculptures, please contact our consultant and gain more information about sculptures you like. Or continue to look through our website and explore more well-designed sculptures.
---