Do You Also Want The Gargoyles in The Wednesday Made by Netflix ?
---
Gargoyle Statues of Wednesdays:
The heat of the hit show Wednesday hasn't passed. As a bronze sculpture supplier, today we will talk about a small decoration in the play — the gargoyle statue. Do you remember this little thing? It was the "culprit" who almost hurt Wednesday. The scene in the play is where the gargoyle fell from the eaves after being cast a spell, and almost hit the heroine. This is the brightest shot of Gargoyle as a "supporting role" in the play.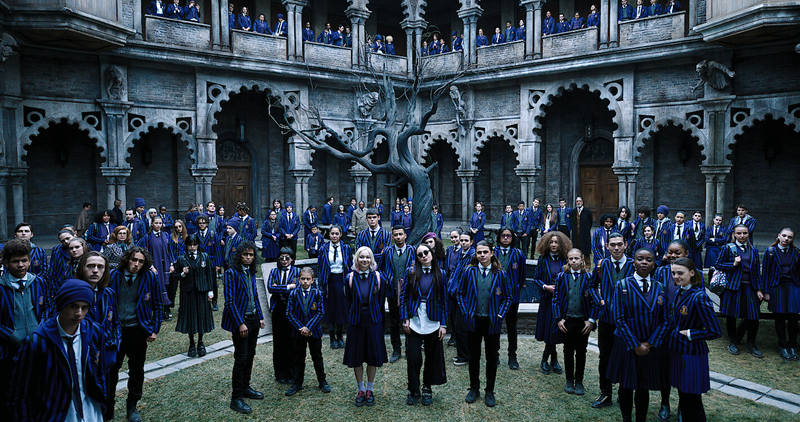 Source of Gargoyle:
So how much do you know about gargoyles? Actually, the word "gargoyle" comes from the French "gargouille", which means "throat" or "esophagus". This may be due to the gurgling sound of water flowing through the gargoyle's mouth. Therefore, it is also called the gargoyle. Some legends hold that the gargoyle also wards off harmful spirits. Therefore, people will choose to set up a gargoyle sculpture on the roof.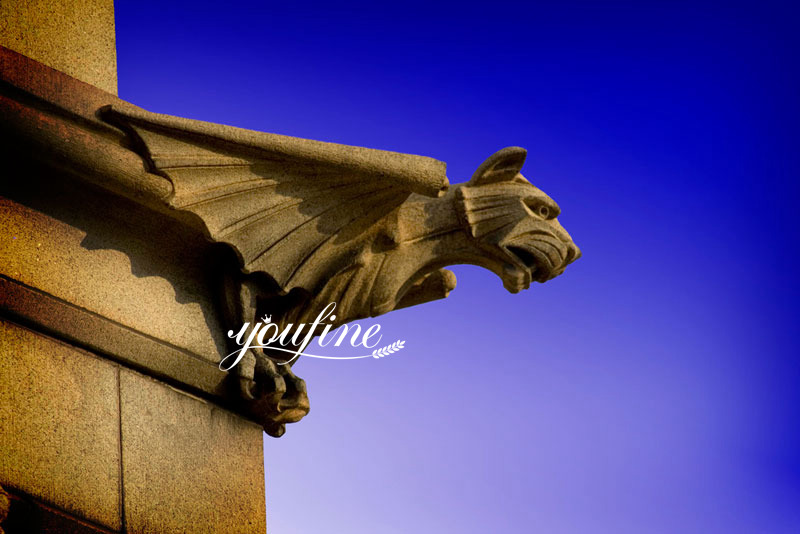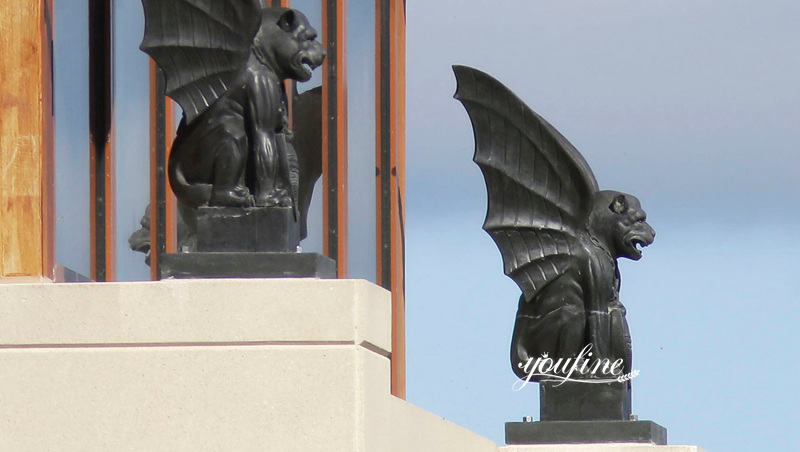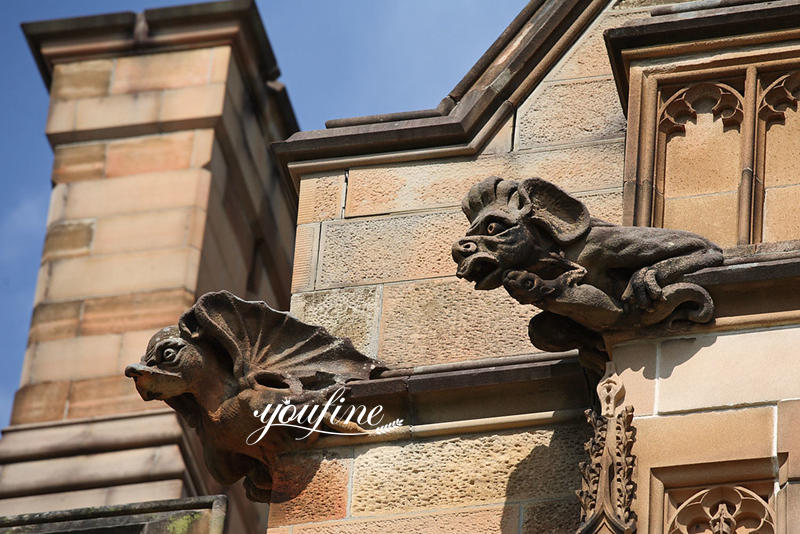 The Use of Bronze Gargoyle Statues:
The term that best describes gargoyles is grotesque. Gargoyles are stone-carved creatures known as grotesques.
It plays an important role in architecture. In addition to providing an interesting decoration to the building, they also contain spouts that direct the flow of water from the side of the building. Therefore, you will see some gargoyles squatting on the eaves.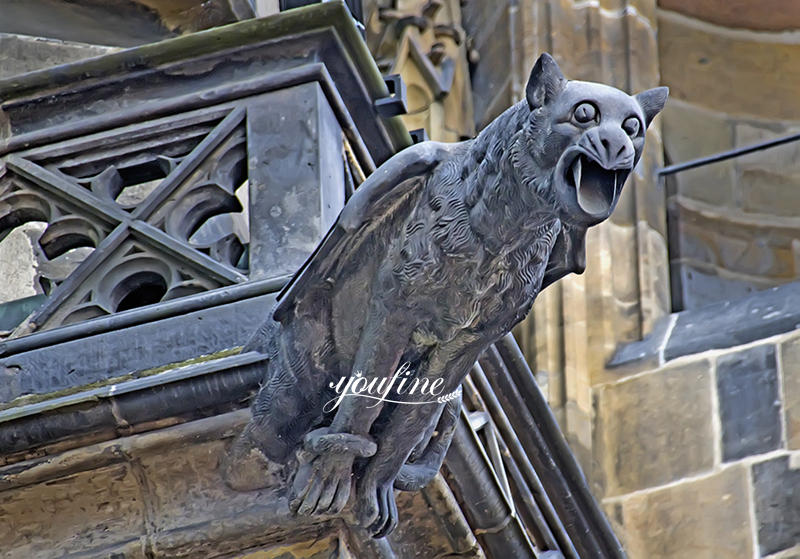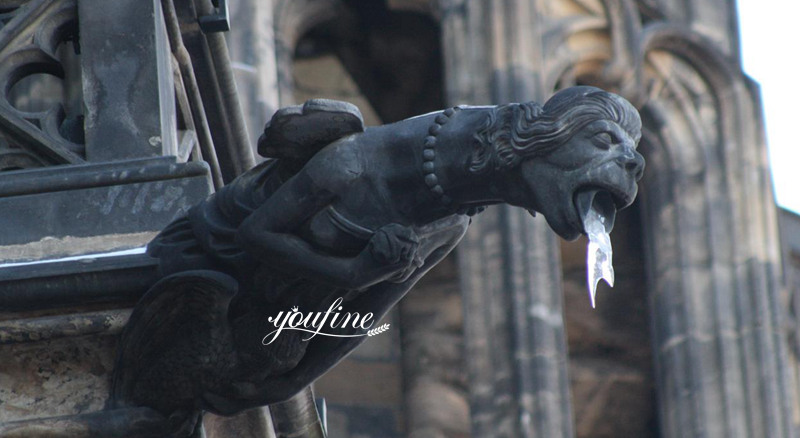 Like the modern gutter systems you see on houses or new construction, gargoyles keep rainwater from running down stone walls and eroding the building's mortar. Architects often design buildings with multiple gargoyles to direct the flow of rainwater. As a result, many gargoyles have grooves on their backs for water. And the water you collect usually flows from the creature's open mouth.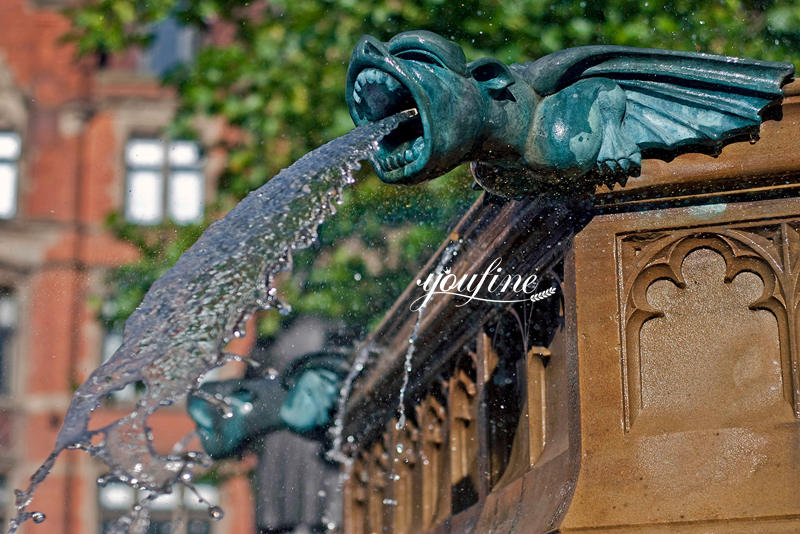 Different Shapes of Gargoyles:
Gargoyles have a long history. It has been used for hundreds of years. The earliest use of gargoyles was probably by the ancient Egyptians. During that period, gargoyles in the shape of lion heads were most common. Besides this category, of course, other popular animal monsters are dogs, wolves, eagles, snakes, goats, and monkeys.
Besides that, some gargoyles are human, such as monks. Others are a combination of humans and animals. Unusual combinations of animals are sometimes called chimeras. Some popular chimeras include griffins, centaurs, harpies, and mermaids.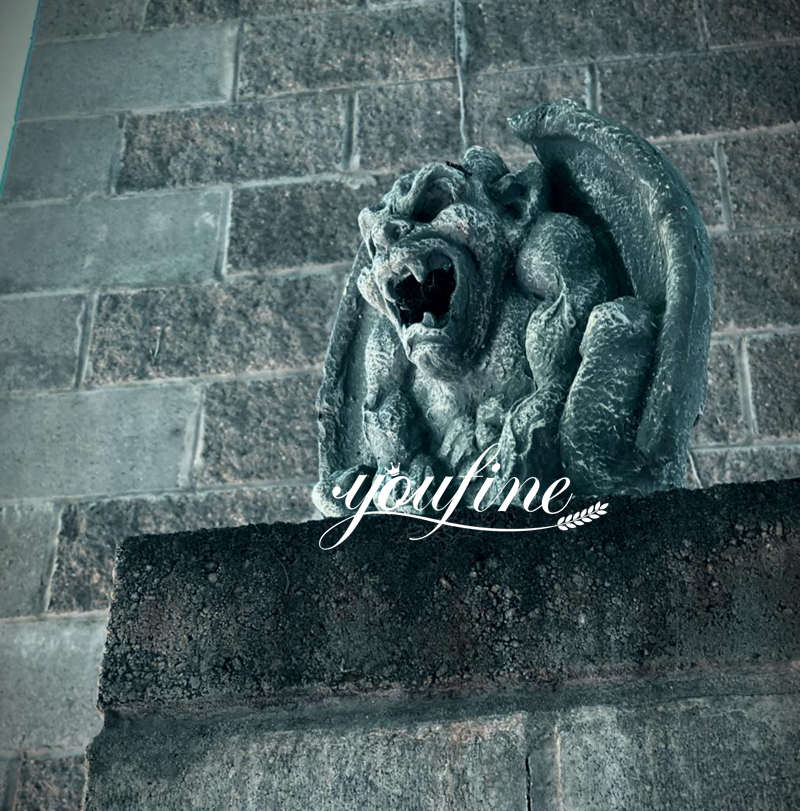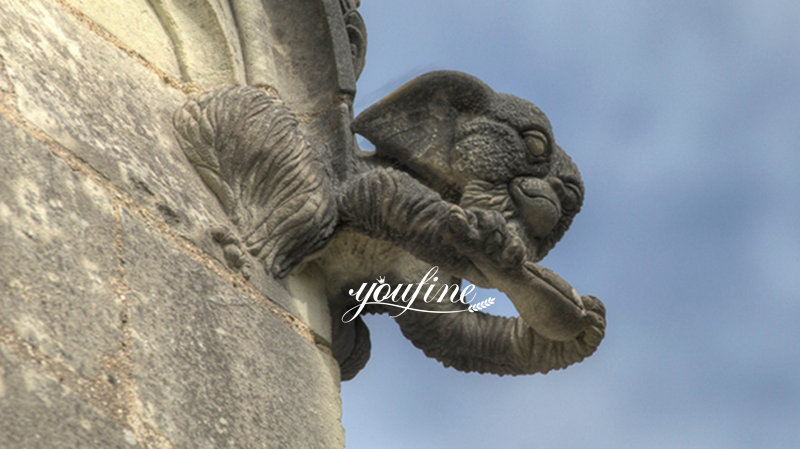 In Wednesday, "gargoyles refer to different characters, which is a big plot point." Because we belong to different species groups, we also see many different kinds of gargoyles. "All the gargoyles they designed represented different groups in the school," Scruton explained. "So there were vampires and gorgons and sirens."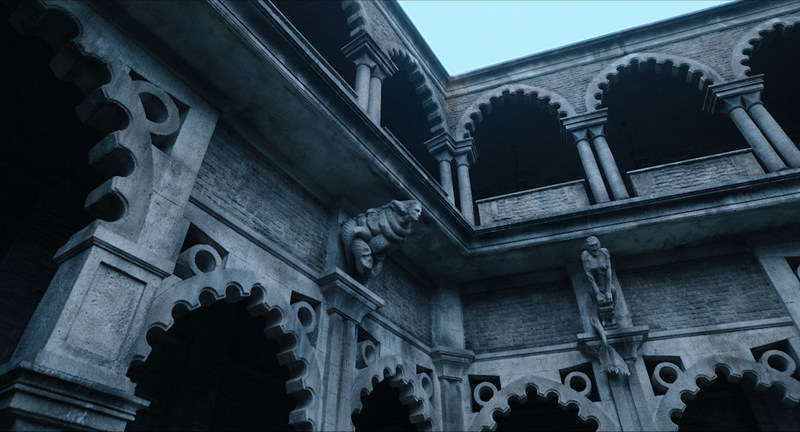 Popular Places for Gargoyles:
Gargoyles, as we all know, ward off harmful spirits and protect against evil spirits. And this also explains why we see it on top of some cathedrals. For example Notre Dame de Paris. In addition, in modern society, some friends who like grotesque culture will also choose to install a gargoyle on their roof. However, we must know that at this time, gargoyles appear more as decorations. Its functional role has been replaced by modern drainage systems. However, in view of its culture and shape design, installing one on the roof is also a good decorative effect.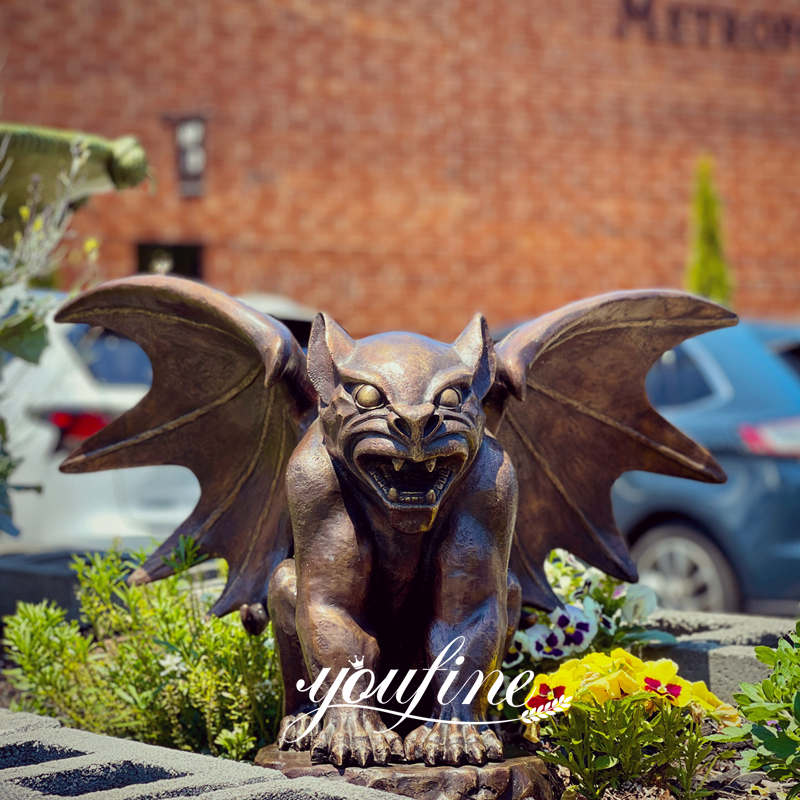 Having introduced so much about the gargoyle statue, are you more interested in it? YouFine could make the same style of a gargoyle for you. Whether you want to use it for decoration or for drainage. We could make it happen for you. It is worth mentioning that YouFine's personalized customization service is very professional, and our bronze sculpture experience is also very rich. After admiring these pictures of gargoyle sculptures, perhaps your next step is to decorate your own roof with one!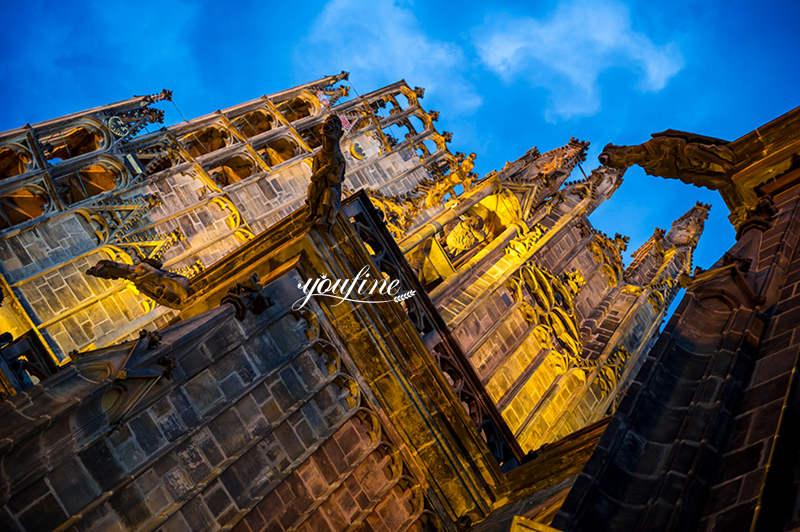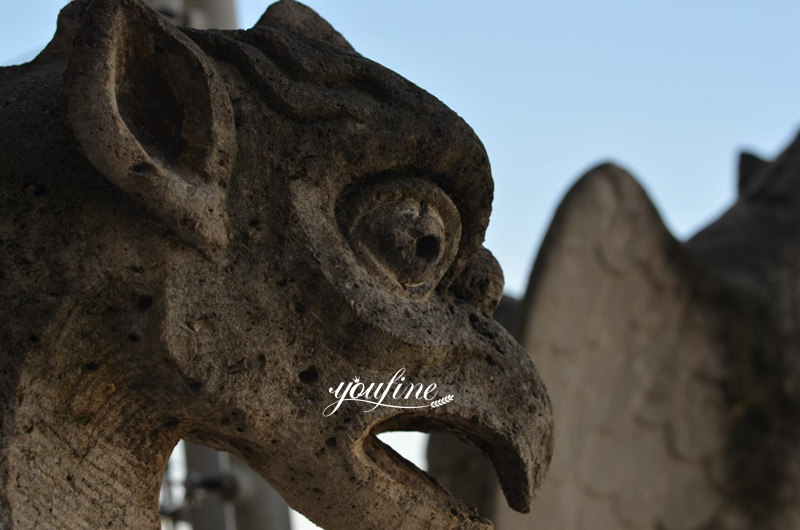 ---