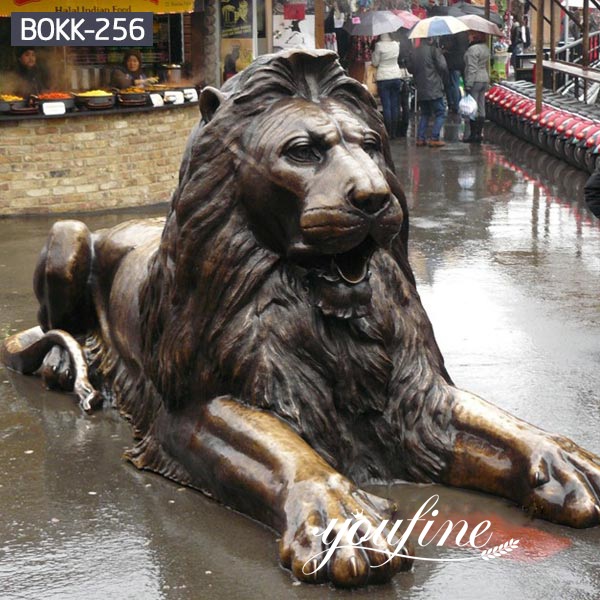 This life size bronze lion statue has antique bronze finish. Featuring large size, this vintage lion lies on the floor of the shop window. Contact us, and get more information about it!
Item No: BOKK-256
Size: Customized
Place of Origin: Hebei, China
Technique: Lost Wax Method
Advantage 1: Factory Direct
Advantage 2: Door to Door Delivery
Advantage 3 : Cover All Insurance
Get price
Send Inquiry
YouFine's bronze vintage lion sculpture has a beautiful gesture and a vivid and lifelike appearance. Its beautiful and brilliant patina is eye-catching and doesn't fade easily. We support a variety of styles of lion statue customization. If you need, you could contact YouFine.
Item NO: BOKK-255
Size: Life Size or Customized
Material: Antique Bronze
Keyword 1: Life Size Bronze Lion Statue
Keyword 2: Vintage Bronze Lion Statue
Get price
Send Inquiry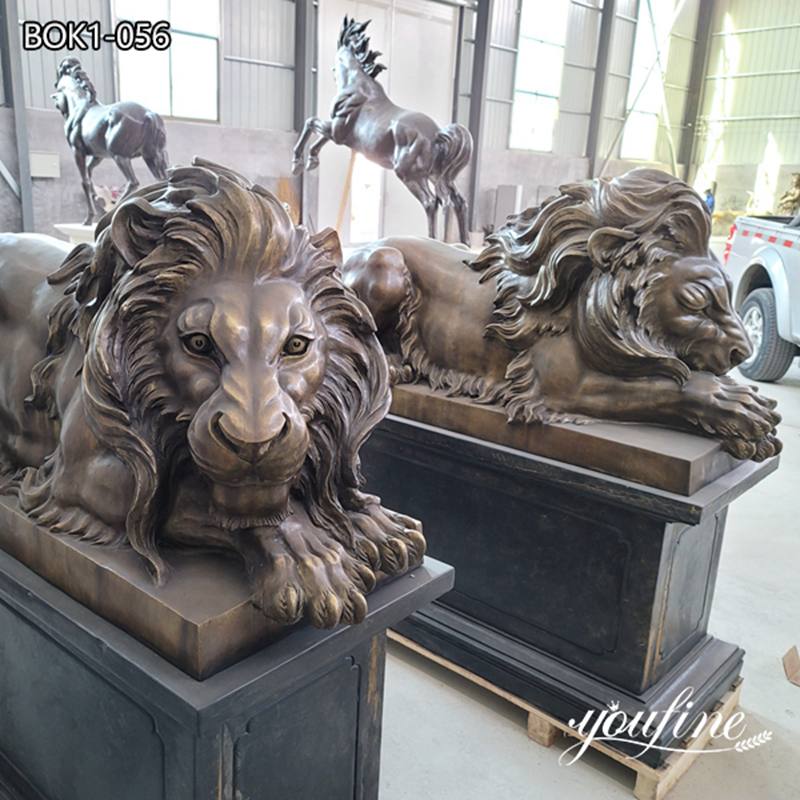 The most realistic and vivid life-size bronze lion statue is selling in YouFine. High-quality raw materials and exquisite workmanship make it widely praised by customers. If you want to buy a bronze lion tarkov, please feel free to contact us.
Item No: BOK1-056
Package: Strong Wooden Crate
Superiority 1: Cover Full Insurance
Superiority 2: Foundry Supplying Directly
Superiority 3: 30 Years Quality Guarantee
Advantage: Offer Installation Videos and Instructions
Get price
Send Inquiry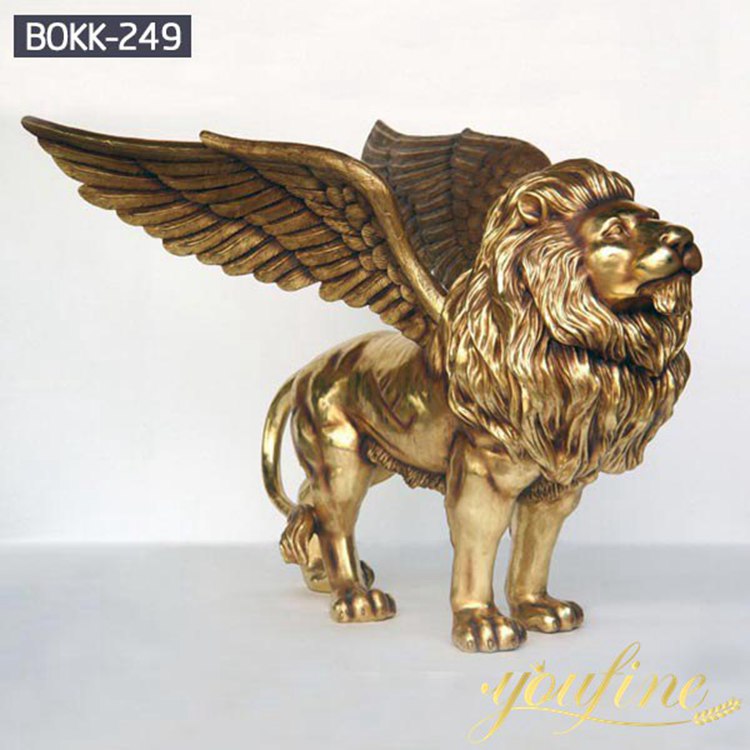 Do you want a bronze lion statue tarkov as a decoration? One that is well represented, one that could be placed both outdoors and indoors, while being of great value. And it has rigorous workmanship and a high degree of reduction. Some people may wonder: Do such lion statues exist? Then let me tell you: Yes, there is such a lion sculpture. A lion statue tarkov in YouFine could meet all these expectations.
Get price
Send Inquiry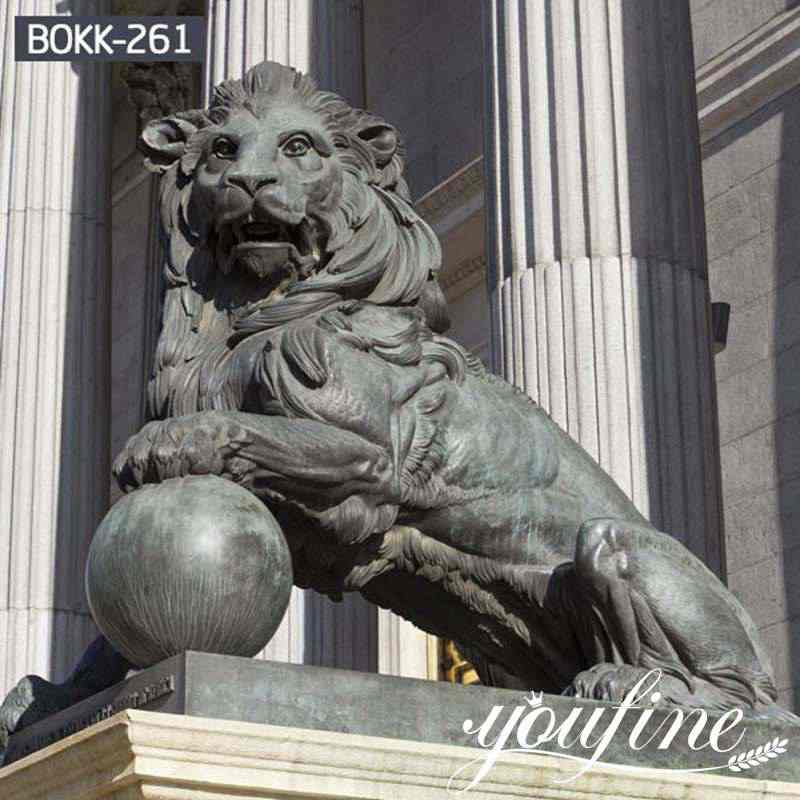 The realistic bronze lion tarkov was made in YouFine. We made it with the traditional lost wax method, which would make the surface of the bronze statue quite smooth. If you want to buy a lion statue, please contact us quickly.
Item No: BOKK-261
Package: Strong Wooden Crate
Superiority 1: Cover Full Insurance
Superiority 2: Foundry Supplying Directly
Superiority 3: 30 Years Quality Guarantee
Advantage: Offer Installation Videos and Instructions
Get price
Send Inquiry
The YouFine factory is an experienced sculpture factory with more than 40 years of sculpture manufacture experience. Every year, thousands of sculptures have been sold to different regions around t...
Get price
Send Inquiry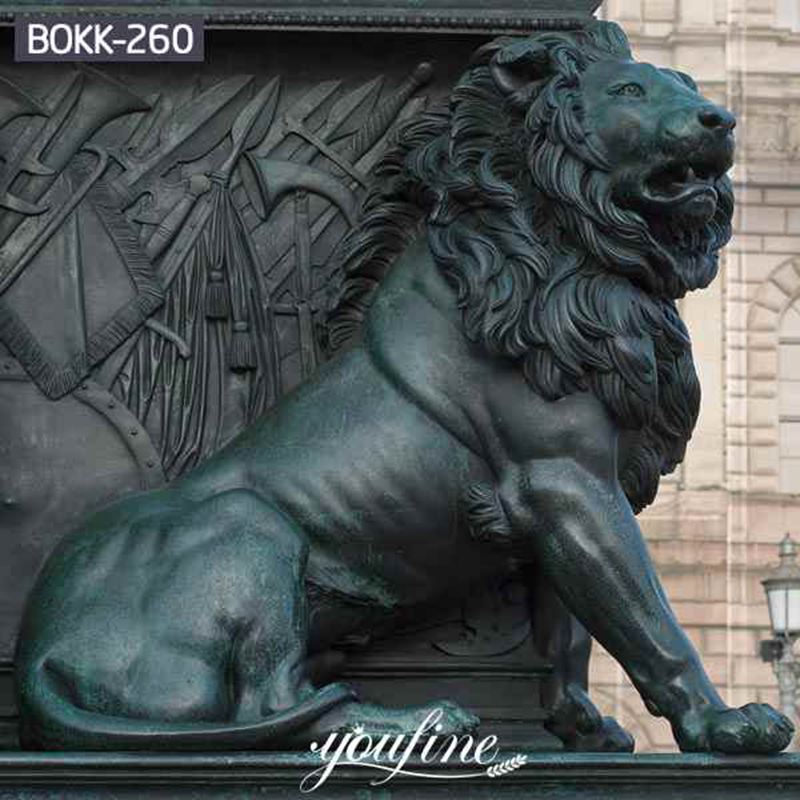 This antique large bronze lion statue will be a exquisite bronze lion sculpture placed in front of the porch.
Item NO: BOKK-260
Size: Life Size or Customized
Material: Antique Bronze
Keyword 1: Large Bronze Lion Statue
Keyword 2: Vintage Bronze Lion Statue
Superiority 1: Free Custom Made
Superiority 2: Foundry Supplying Directly
Get price
Send Inquiry
Look at this winged bronze lion statue, it has a strong body, beautiful wings, and solemn facial expression and must be a good choice for outdoor decoration. If it impresses you, please contact us and know more information about it.
Item No: MOKK-250
Package: Strong Wooden Crate
Advantage 1: Factory Direct
Advantage 2: Door to Door Delivery
Advantage 3: 30 Years Quality Guarantee
Get price
Send Inquiry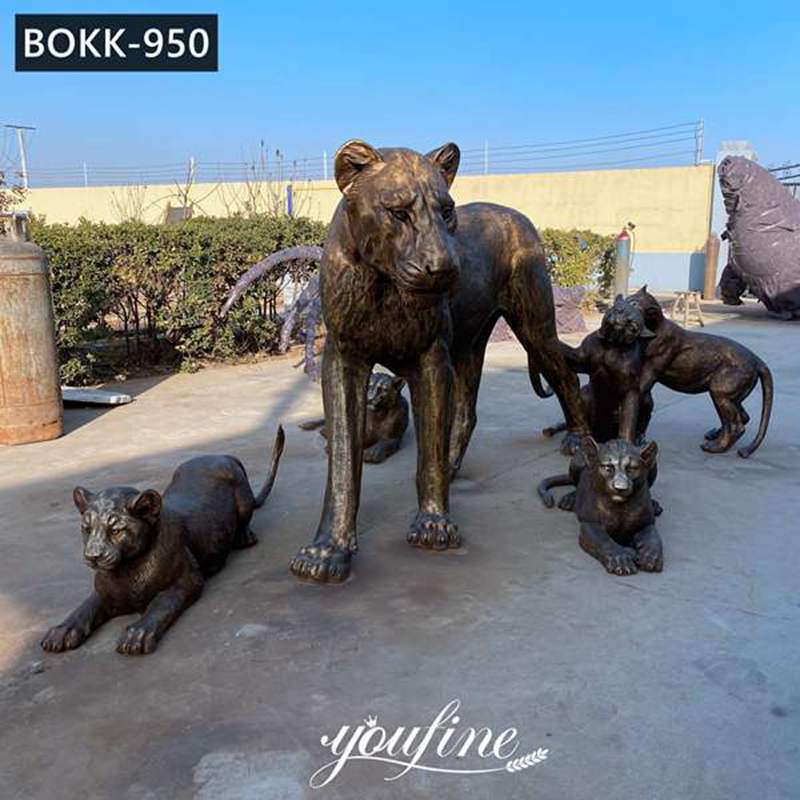 The bronze lion statues decoration will be a brilliant fortune for your family. Our factory uses the traditional clay model method. If you want to know more about this statue, please contact us.
Item No: BOKK-950
Material: Bronze
Size: Customized
Place of Origin: Hebei, China
Superiority 1: 30 Years of Quality Guarantee
Superiority 2: Foundry Supplying Directly
Get price
Send Inquiry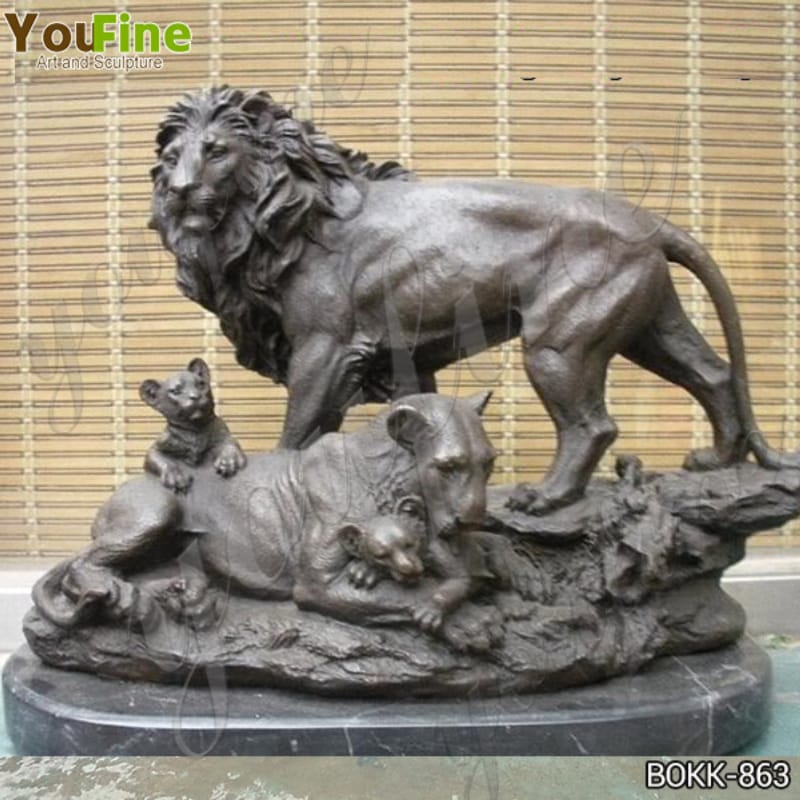 This group of bronze lion statues uses the traditional lost wax casting technique. Cast a family of lions, one male, one female, and two young lions. This group of statues does not only have exquisitely crafted and high-quality but also provide an affordable price.
Item No: BOKK-863
Material: Bronze
Size: Customized
Place of Origin: Hebei, China
Superiority 1: 30 Years of Quality Guarantee
Superiority 2: Foundry Supplying Directly
Get price
Send Inquiry
This antique bronze lion statue gives people different visual effects. This lion sculpture is characterized by a finely crafted bronze finish with eye-catching details and lifelike.
Item No: BOKK-257
Size: Life Size or Customized Size
Material: Metal bronze
Package: Strong Wooden Crate
Service: Customize Acceptable
Technique: Lost Wax Process
Get price
Send Inquiry
Item No: BOKK-252
Process: Casting Then Welding
Size: Life Size or Customized
Service: Door to Door Delivery
Design: By Our Team(Customer Design Is Welcomed)
Transportation: Door to Door Will Be Available
Payments: T/T/Trade Assurance
Transport: Mainly By Sea, Express And By Air Is Also Ok
Get price
Send Inquiry