Why do People Like Bronze Deer Statues?
---
General Overview:
We all know that deer is a docile animal. We all say that harmony makes money, so putting the bronze deer statues at home is conducive to gathering wealth. Moreover, the antlers are branched, which means that there are many ways to develop, which could promote the development of the owner's career.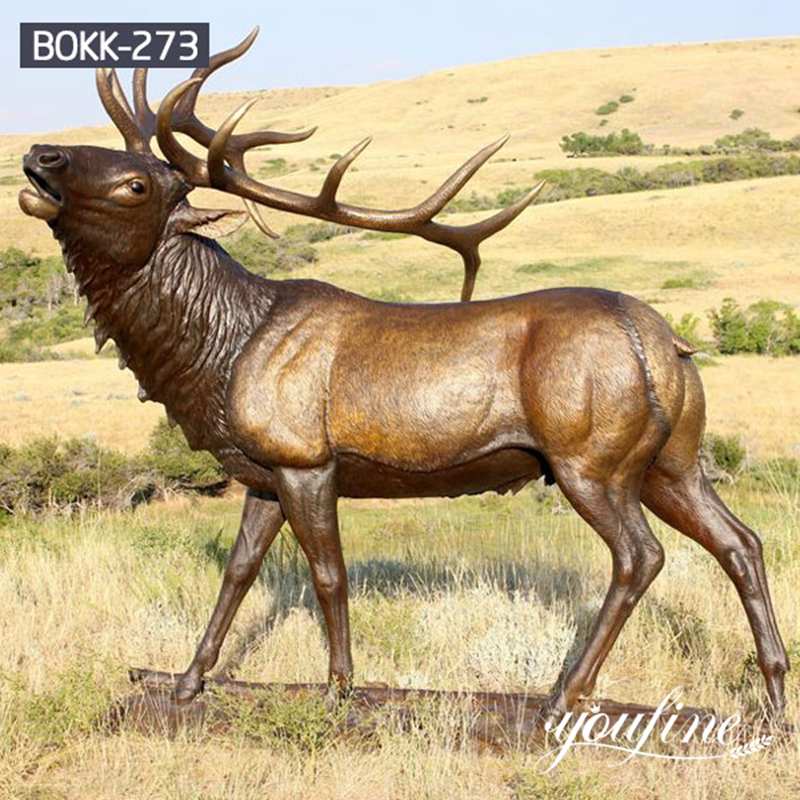 The Origin of the Bronze Deer:
Deer in the West represents wealth, auspiciousness, and power, and symbolizes the pursuit and yearning of the owner. In fact, this habit came from Europe in the last century. At that time, hunting was all the rage, and some nobles cut off their deer heads and hung them in their castles or living rooms at home. They used to show their bravery and superb hunting skills. Later, it gradually developed into a kind of artwork hanging in a conspicuous place at home.
The Casting of Bronze Deer:
In terms of process performance, bronze deer statues have the advantage of the long service life of bronze. And bronze is a kind of raw material that is not easy to corrosion. Bronze is a material that is very resistant to wear and bronze has a low melting point and good circulation, which is convenient for forging and casting. More importantly, the price of bronze is much cheaper. Therefore, many people like to customize bronze deer sculptures.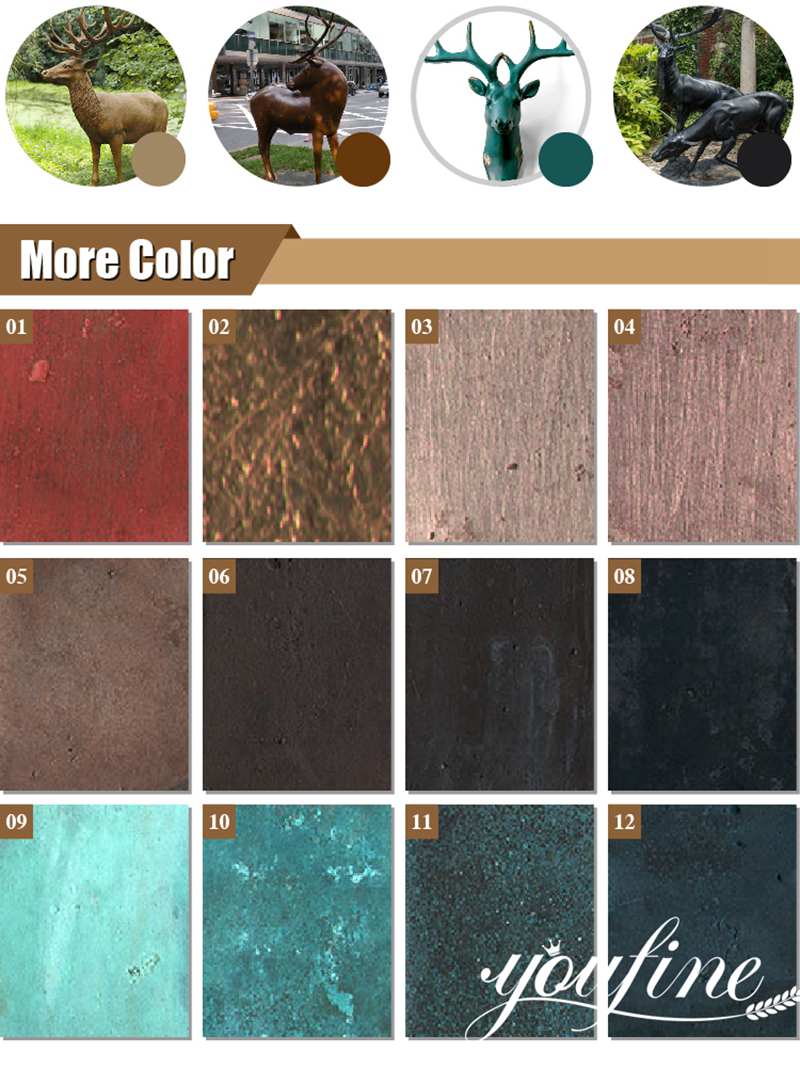 The Placement of Bronze Deer:
We all know that deer sculpture decoration has a good meaning. Generally, the deer is placed in the house, study, or office. Accordingly, this bronze deer statue could make people healthy and happy mind and body, maintain a strong body and a strong passion for life. And because the deer themselves are very cute. They bounce around like nature elves, so many people choose to put the bronze deer in the garden. Nowadays, many garden landscape ecological parks or gardens like to put a few bronze deer sculptures.

At the same time, the decorative effect of the deer itself is also extremely prominent. This sculpture can make the living room look new, reflecting the master's noble cultivation and noble identity. In addition, deer also has the role of warding off evil spirits, so many opened restaurants or small shops, and even homes are used to hanging a deer head on the wall.


Which Sculptures can the Bronze Deer be with?
Deer and cranes are both spiritual creatures representing health and longevity. Significantly, deer and cranes together hold longevity fairy grass. It symbolizes prolonging life, health, and auspiciousness, and maintaining youthfulness forever. So people like to put bronze deer statues and bronze cranes statues together as decorations.

Why Choose You Fine Factory:
1.YouFinefactory has been engaged in the bronze sculpture industry for 39 years. Actually, the YouFine factory has specialized artists casting bronze deer. They are artists who specialize in casting bronze deer and have been casting bronze deer for 20 years. Undoubtedly, they are the most authoritative bronze deer artist in the sculpture industry.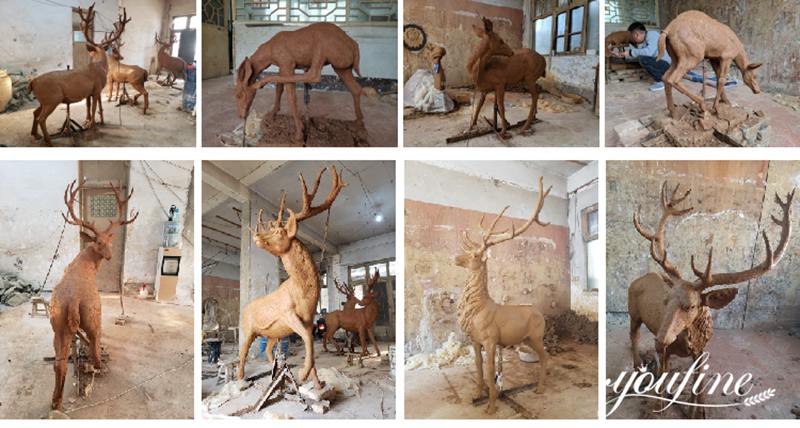 2.YouFinefactory uses the best bronze material with very good circulation, which can perfectly express every hair of the bronze deer. In conclusion, the YouFine factory also has many varieties of bronze deer, such as bronze elk statues, bronze deer statues, bronze moose statues, bronze whitetail deer statues, and so on.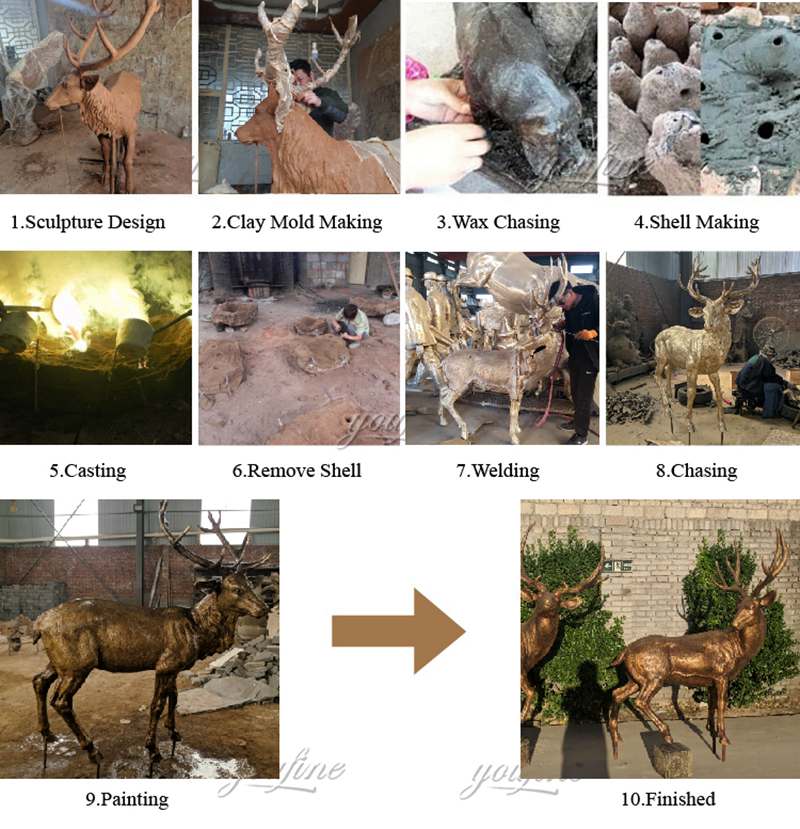 3.YouFinefactory has a very professional sales staff. They could clearly understand the needs of customers and provide them with a full range of services.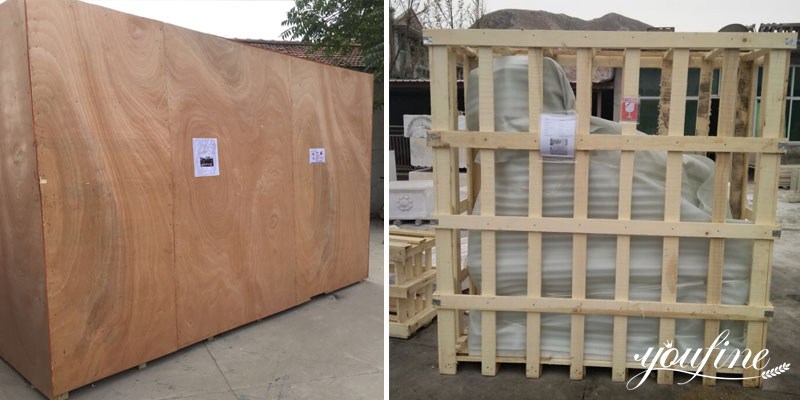 If you need more details about bronze deer statues, you could contact us at any time.
---