New Coming Stainless Steel Disappear Series of Sculpture for Sale
---
The excellent stainless steel artists of YouFine has manufactured many interesting stainless steel sculptures, named disappearing sculpture. This series of sculptures make use of the visual effect and the sculptures would gradually disappear with the change of angles. And different products of this series sculpture are as follows.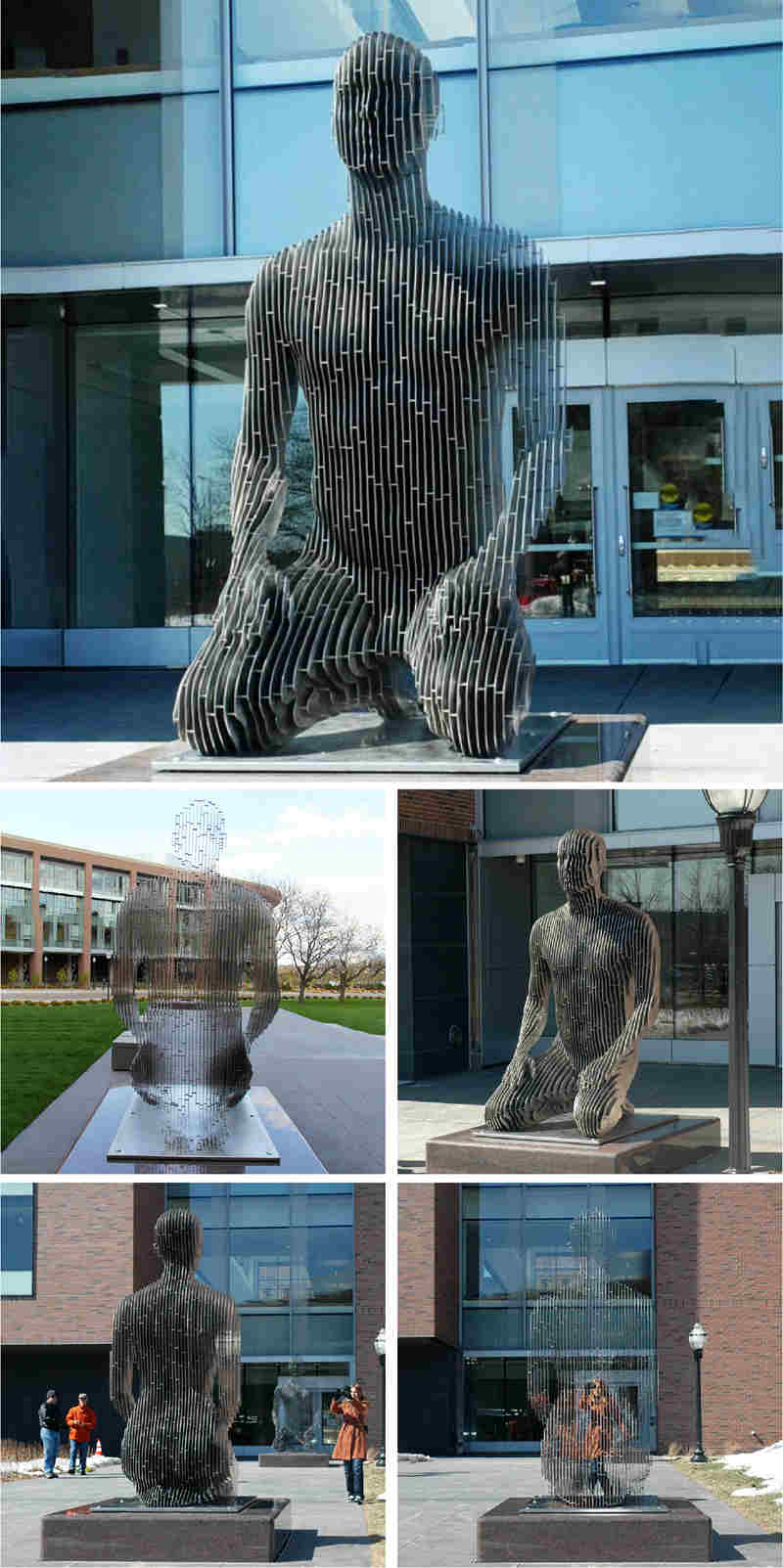 The original inspiration for this creative design comes from paper carving art. As is known to all, the paper carving carves different shapes on many papers and finally mixes these papers together. A single paper is usual and is hard to recognize what it is. Once you mix many papers together, things would be totally different. Different shapes would form an amazing artwork at last.
If you stand in front of the sculpture, you would see an amazing stainless steel figure sculpture while you could only see part of the design if you move to other angles. Once you stand at the flank, you may find that you could hardly see the statue, just like it disappear into the thin air.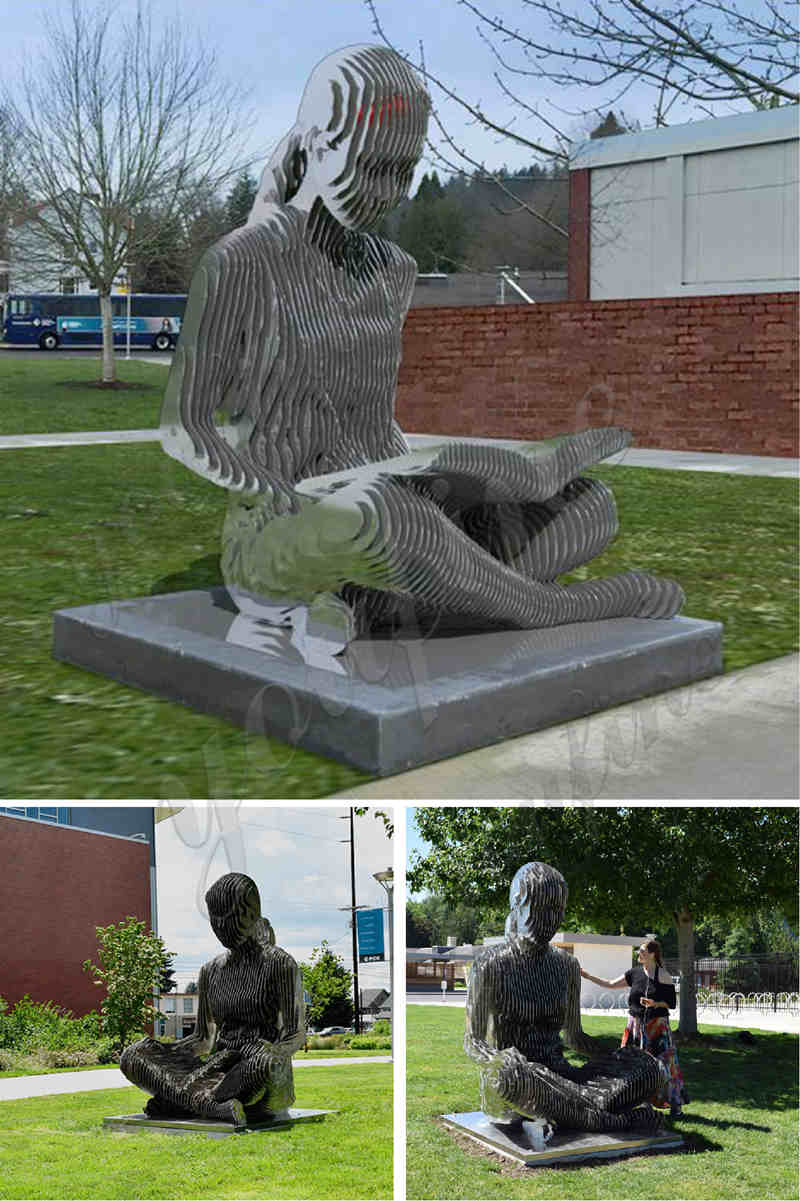 This series of disappearing sculptures are made of different stainless steel sheets, our professional welding masters weld these stainless steel sheets together and finish these amazing designs. The design of every sculpture has been well organized by excellent designers and they provide professional design drawings for welding masters to refer to.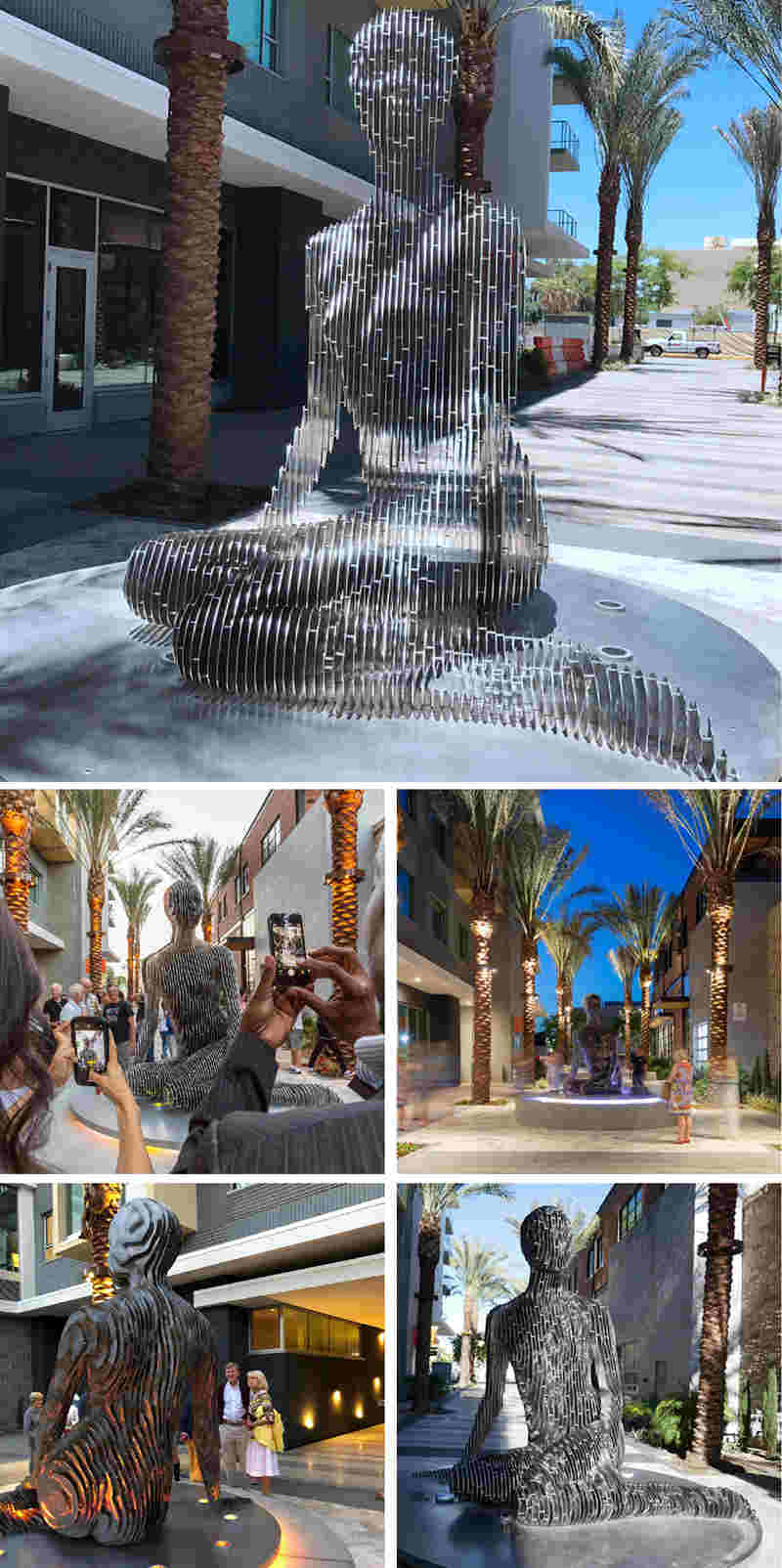 All of our welding masters have had many years of welding experience and superb welding techniques. No matter what sculptures you need, they could always perfectly finish them. There is no obvious welding mark on the sculpture and every piece of stainless steel sheet has been welded firmly.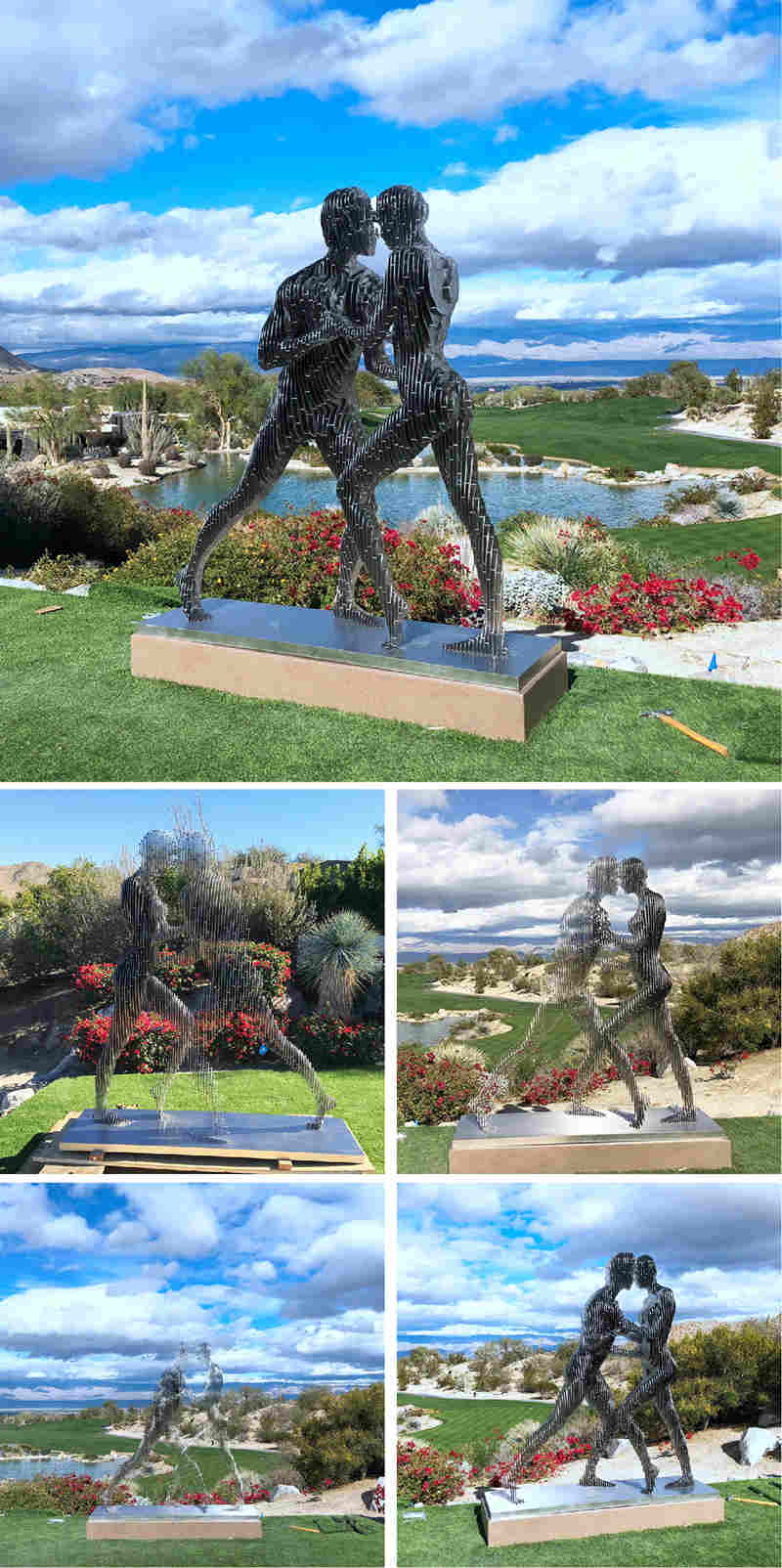 These stunning sculptures would come soon, you could find out detailed information about these designs soon. If you want to buy them now, please contact our consultants right now. They would provide detailed information about these sculptures. Besides, for customers who book these sculptures, the YouFine factory would give you a specialized discount in order to appreciate your support. Please contact us immediately.
---