How to make a Marble Sculpture?
---
The manufacture of an exquisite is a long and complex process that includes many procedures. detailed information are as follow:
1. Design
For most sculptures, the design team of YouFine would regularly create new marble sculpture designs. And for customized sculptures, designers would continue to communicate with customers and discuss the design and details of the sculptures until they create a design that is satisfactory to the customer.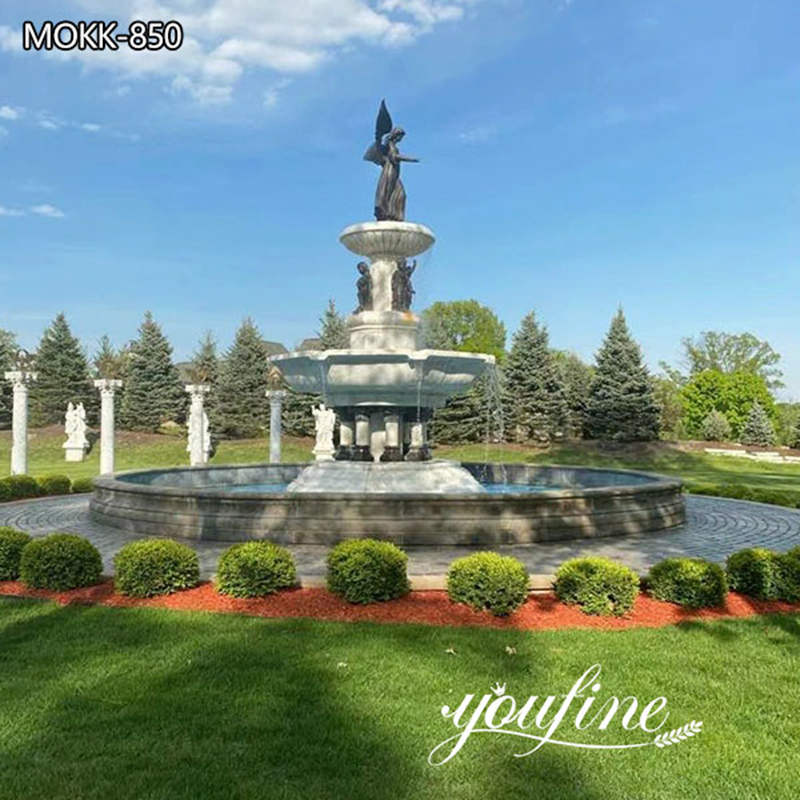 2. Making 1:1 Clay Models
The 1:1 clay models are made to simulate the effect of carving so that our carving master could follow the clay models to carve. The professional modeling masters would make the 1:1 clay models according to the design drawings, and constantly modify them to obtain the best effect. In other words, the effect of the clay model determines the effect of the finished sculptures.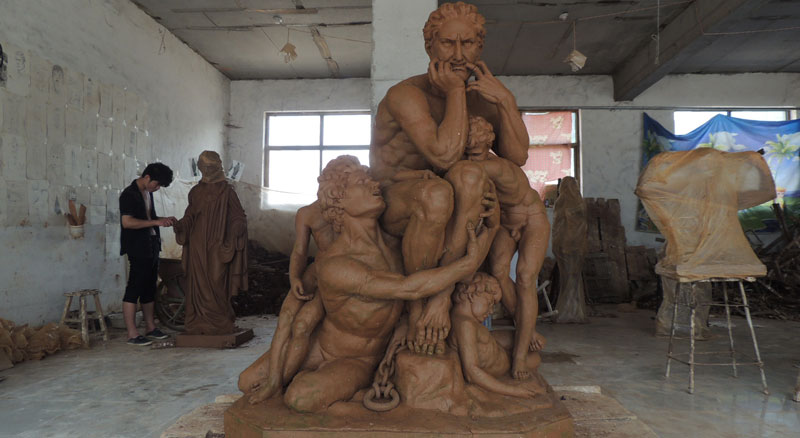 3. Material Selection
For different marble sculptures, the YouFine factory would match the most suitable material according to the size, purpose of the sculptures, and the customer's budget. All raw materials come from reliable marble suppliers, and the quality is guaranteed.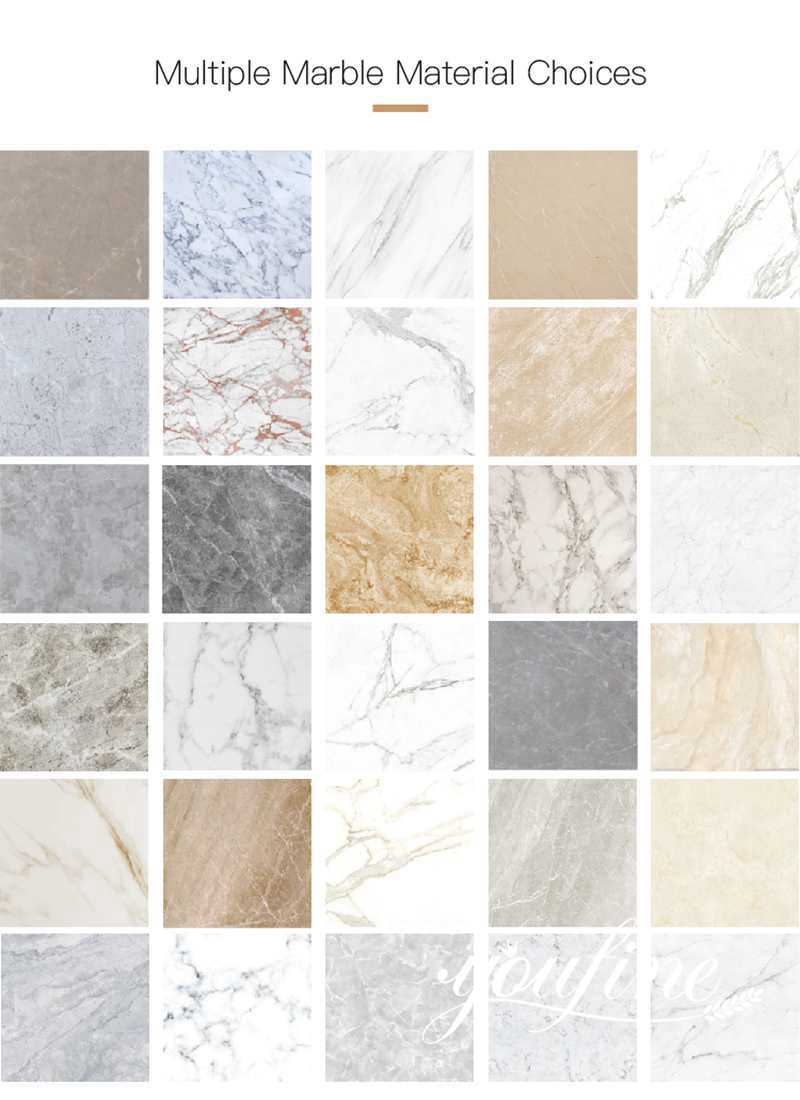 4. Cutting
After selecting a suitable marble, the factory would use a large cutting machine to cut the rough stone. The main purpose of this process is to remove flaws on the surface of the rough stone and obtain a material of a suitable size.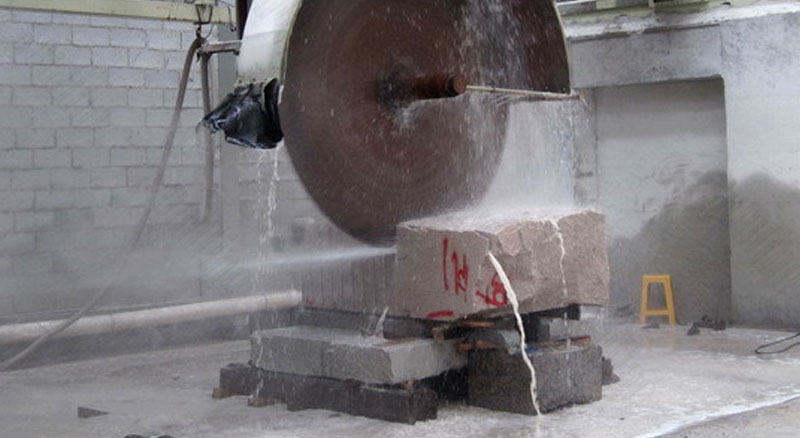 5. Carving
Sculpture carving is mainly divided into two major steps: rough carving and fine carving. First of all, ordinary sculptors carve the basic outline of the sculpture through rough carving, showing the shape of the sculpture. The fine carving must be done by the carving master who has many years of carving experience and excellent carving techniques. Fine carving is mainly to carve details such as facial expressions, muscle lines, folds of clothing, and etc.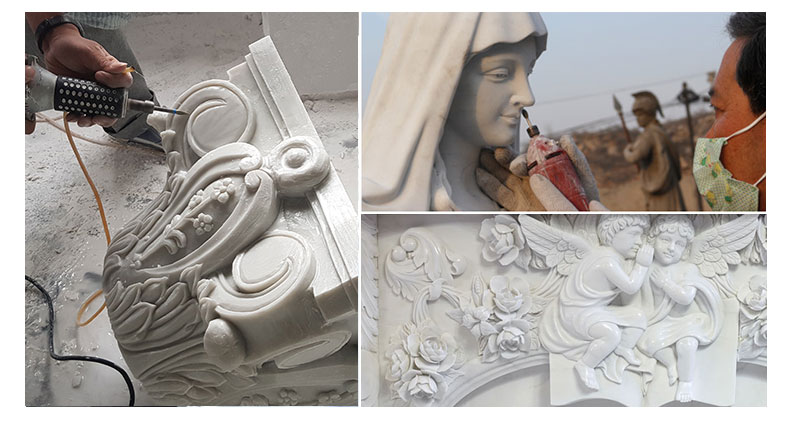 6. Polishing
On the one hand, the purpose of polishing is to remove the marks of the sculpture carving and make the surface of the sculpture smooth. On the other hand, it is in order to make the statue shinier and look more beautiful. High-quality marble materials will look crystal clear after polishing, just like jade.
7. Checking
The factory has a professional quality control department responsible for inspection and acceptance after the sculpture is completed. Only after inspection, flawless sculptures would be sold to our customers. Otherwise, we would rather destroy the sculpture than see customers buying imperfect products.
---