Michelangelo's David Marble Statue Detail:
As we all know, Michelangelo's David marble statue is a masterpiece of Renaissance sculpture, it was carved from marble by the famous Italian artist Michelangelo between 1501 and 1504. This is one of the most popular themes of artworks in the art of Florence. And this classic marble sculpture depicts the biblical hero David, representing a standing male nude.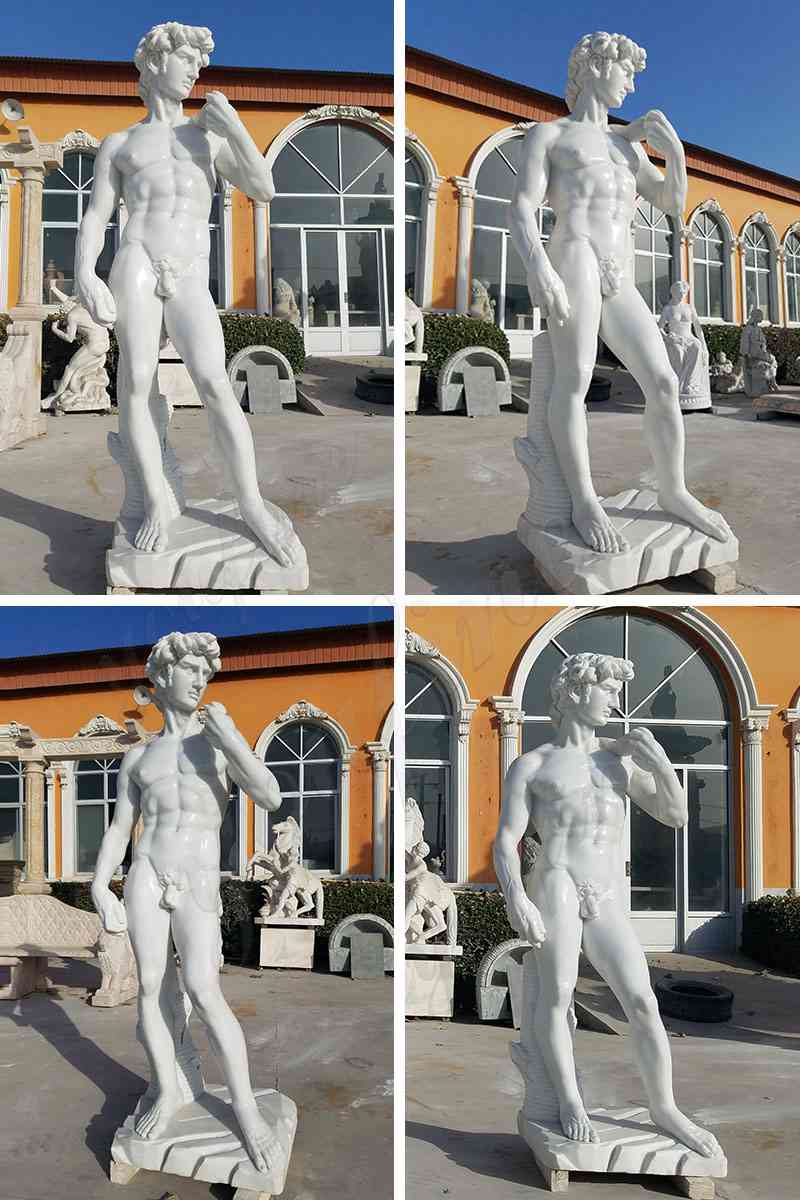 As one of the classic marble sculptures, this classic David marble statue is still popular and loved by people now. As a professional marble carving factory, our professional carving masters can completely make this classic marble sculpture. All the details will be hand-carved and processed by our professional marble carving masters, and they are very focused on every small detail.
Our Advantage: Using High-Quality Materials
As a professional marble carving factory, our factory not only has excellent carving masters, but also very professional carving techniques. And all our sculptures will be made of high-quality pure natural white marble. We always focus on the details and quality of the products, so we are very strict in the selection of materials, so we will use high-quality A-grade materials to this famous David marble statue.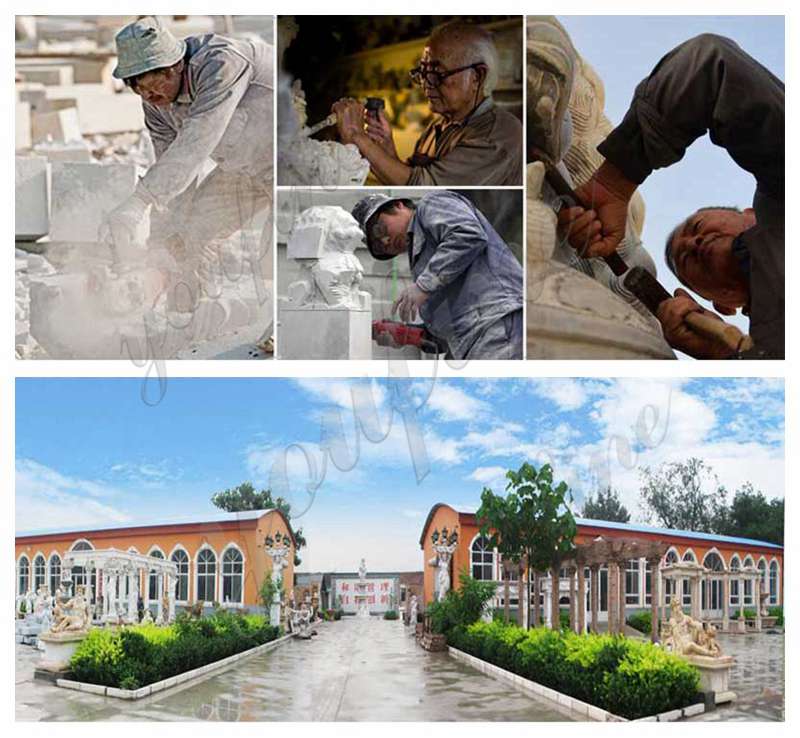 The Introduction of You Fine Art Sculpture:
Our factory comes from the beautiful hometown of Quyang County, Hebei, China. Since the Qing Dynasty, marble carving sculpture began here. Therefore, the carving techniques of our masters are inherited from their parents. Relying on their pursuit of the ultimate and perfect attitude towards artworks, they are always very serious and strict with every piece of sculpture. However, due to the pure hand-carving process, each artwork may have some differences.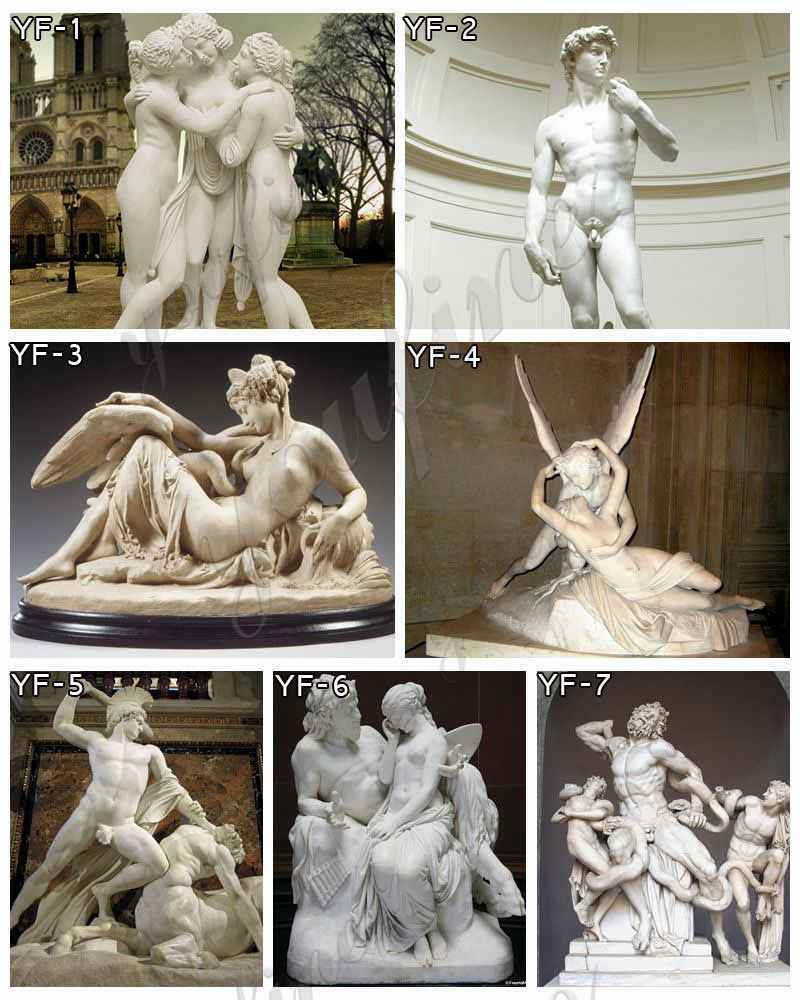 In addition to this classic and famous Michelangelo's David marble statue, our factory can also make other famous marble sculptures. So please feel free to contact us for detailed product information. I believe you choose You Fine is the correct choice, our products will satisfy you.