6 Most Popular Stainless Steel Sculptures for Sale from YouFine Factory
---
YouFine's stainless steel sculptures for sale are loved by customers for their unique design and high quality. Every year, countless stainless steel sculptures are shipped from the YouFine factory to gardens, parks, squares, and large commercial fronts around the world. Today, we would introduce you to 6 stainless steel sculptures that are most popular with customers recently.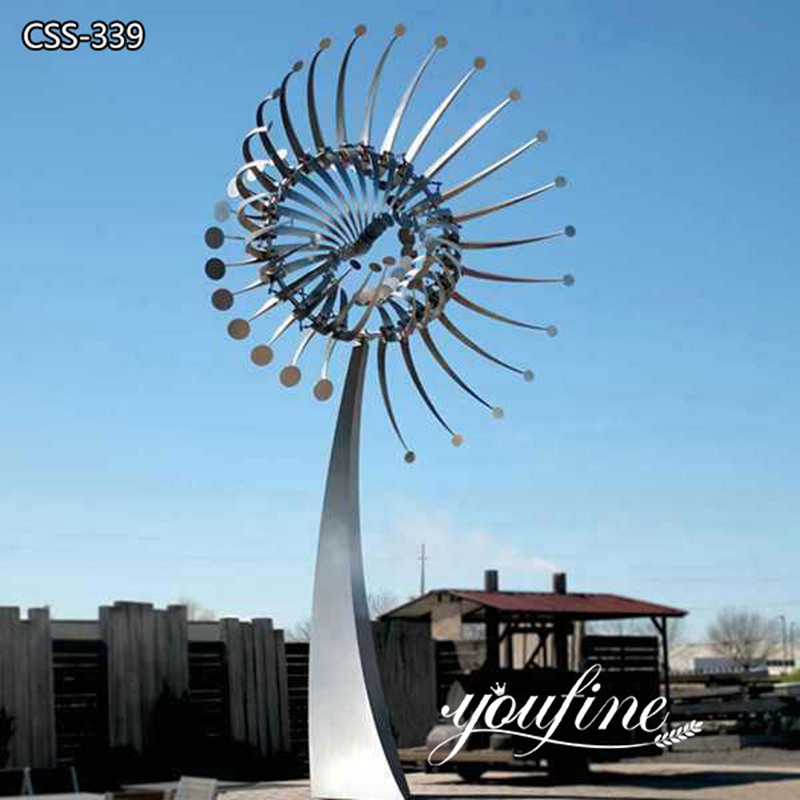 1. Kinetic Sculpture
The original designer of the sculpture is Anthony Howe. YouFine was able to restore it perfectly. Kinetic sculpture is a combination of artistic inspiration and mechanical sophistication. These metal structures contain various interwoven parts propelled by the wind, each of which is designed with extreme precision. Its top is similar to a sunflower, which could open and close or rotate at a certain rhythm under the action of wind and kinetic energy. And it doesn't make any noise when it works, and it looks very nice. YouFine factory has produced many dynamic sculptures, and our masters have rich experience in dynamic sculpture production.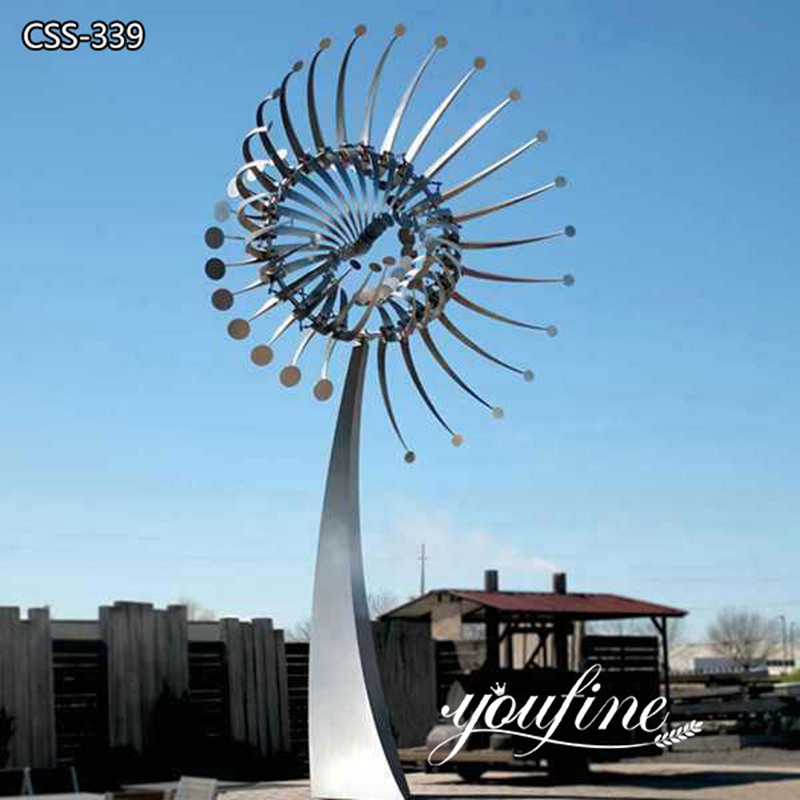 2. Growth Series Sculpture
The stainless steel growth series sculptures are original designs by YouFine. The appearance of the growth sculpture is based on irregular curved lines, and it climbs upward as a whole, which symbolizes the tenacious vitality and the courage to fight forward, so we name it "growth". This sculpture could give people a positive upward force. Such stainless steel sculptures for sale are very suitable whether they are placed in gardens, parks, or shopping malls.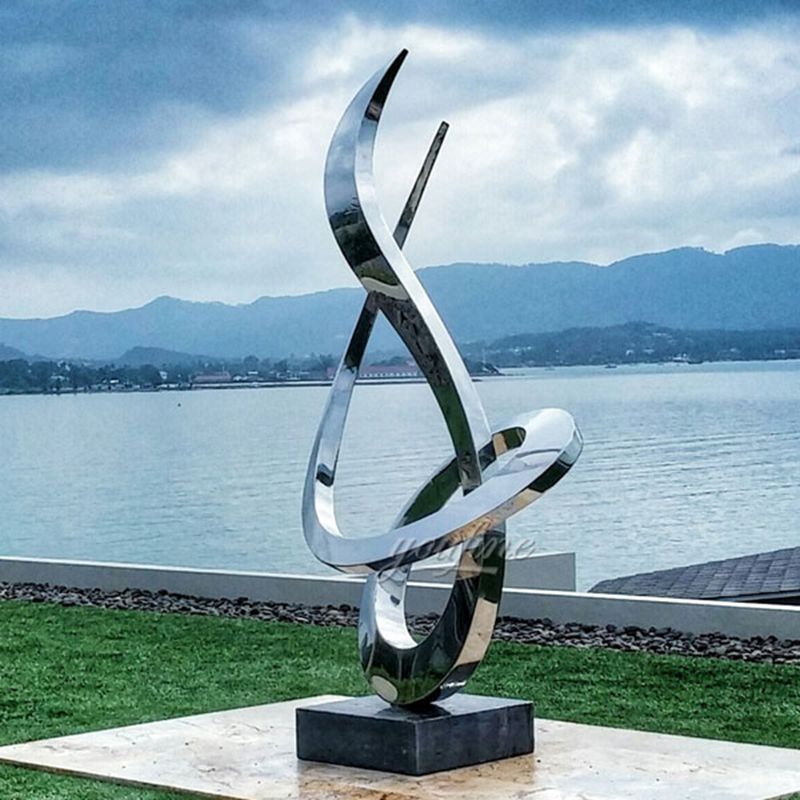 3. Stainless Steel Fountains
Customers often love stainless steel outdoor water fountains for their strong corrosion resistance and beautiful design style. This stainless steel fountain is composed of three unclosed ring structures. The water flows upward from the bottom and then stays to form a ring structure, which looks very beautiful. Putting such a fountain into a large pool in your home would definitely attract great admiration and admiration from your visitors.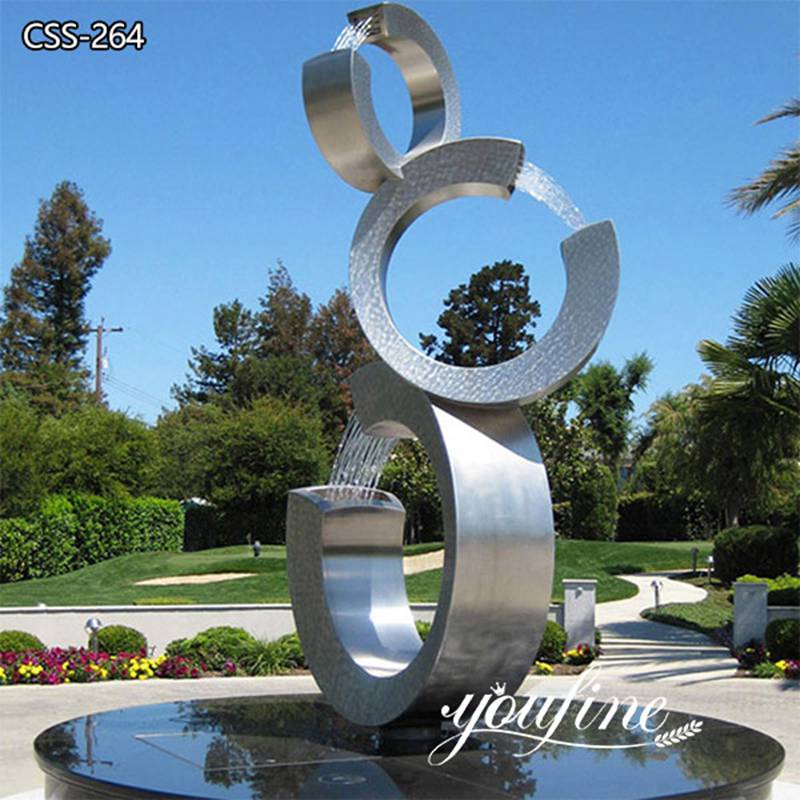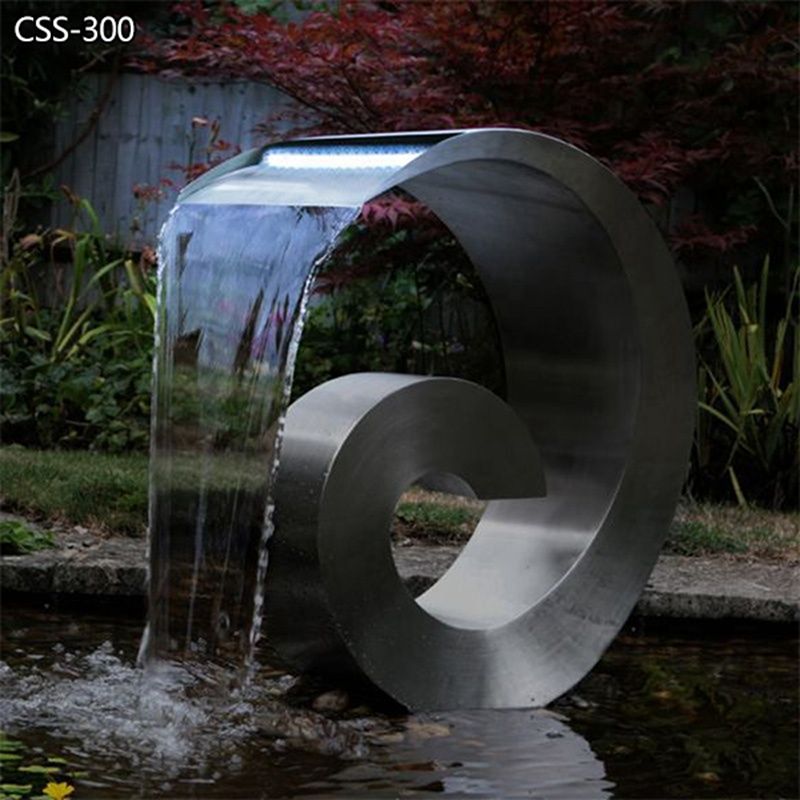 4. Disappearing Sculptures
The stainless steel disappearing man sculpture is also one of the best-selling products in the YouFine factory. German sculptor Julian Voss-Andreae creates large-scale figurative sculptures that seem to disappear depending on your point of view. In order to restore the disappearing effect of sculptures viewed from different angles, our master sculptors have consulted in different places at home and abroad, constantly overcome Technical difficulties, and finally mastered the technology. Finally, our disappearing sculpture has been greatly appreciated by customers.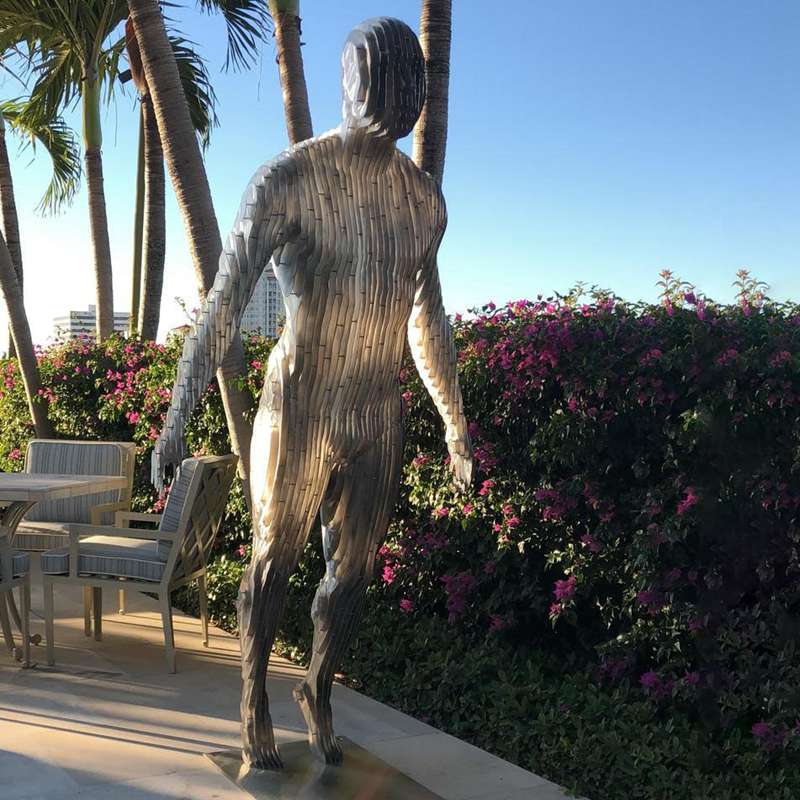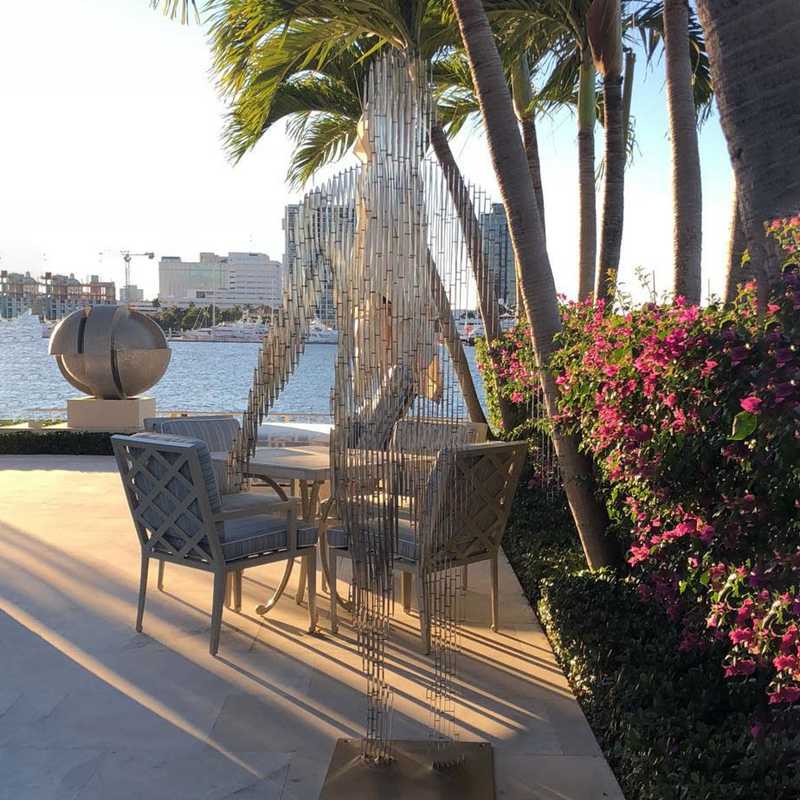 5. Stainless Steel Tree Sculpture
The YouFine factory has a wide variety of stainless steel tree sculptures. We have stainless steel trees with leaves, stainless steel trees with curved branches, colorful stainless steel trees, stainless steel palm trees, etc. These stainless steel trees are exquisite in workmanship, and the joints of each part are smooth and delicate so that no one could see any flaws. Moreover, the use of 304 stainless steel also makes the metal tree sculpture outdoor extremely resistant to corrosion and high temperature and could be placed outdoors for a long time without damage.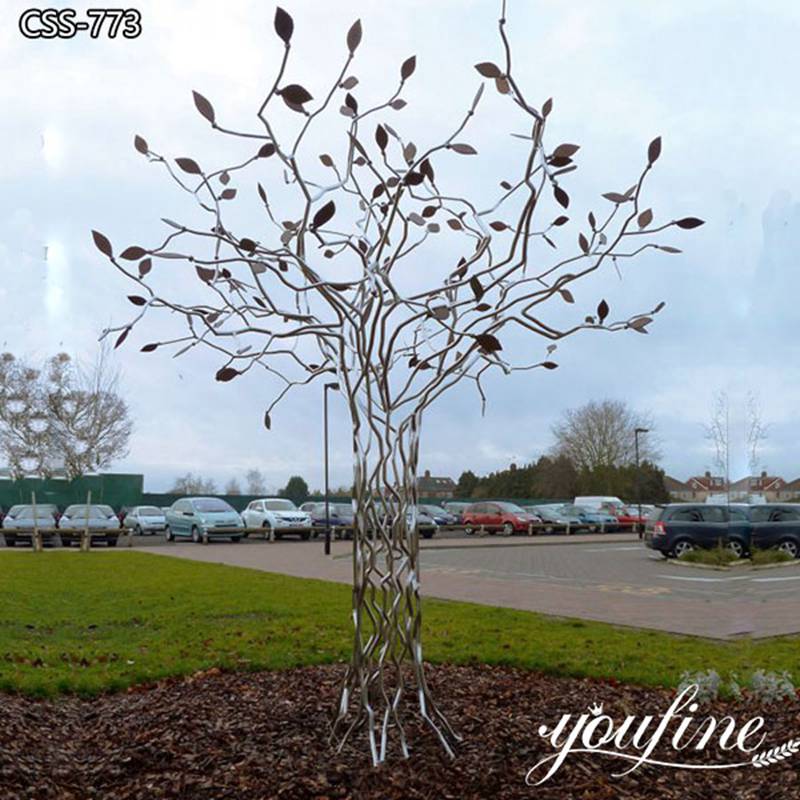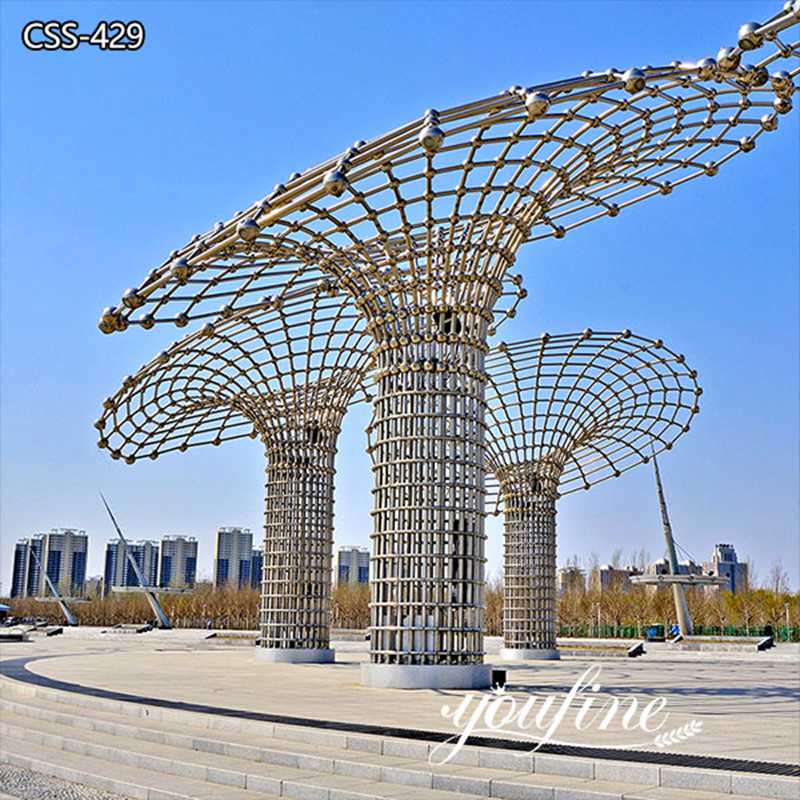 6. Abstract Stainless Steel Sculpture
Metal abstract sculptures are popular sculptures in modern times. The abstract design style reflects the designer's unrestrained design ideas and unique innovative thinking. The YouFine factory has talented designers. The stainless steel abstract sculptures they designed are not only beautiful in appearance, but also have profound meanings, which could be loved by people of all ages. If you like abstract sculptures, you must not miss the abstract sculptures by YouFine.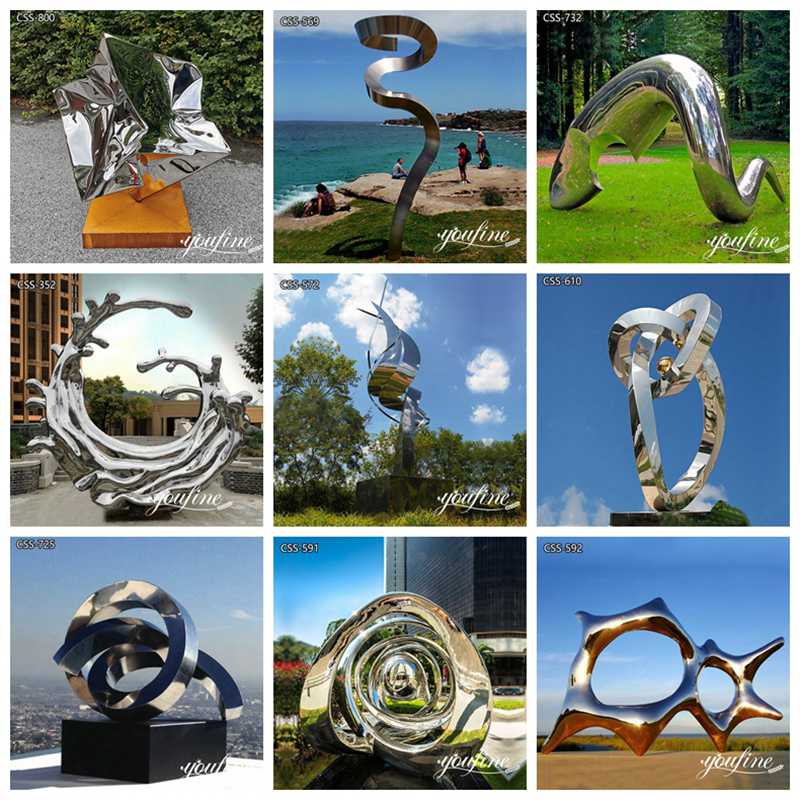 YouFine welcomes all those who love sculpture to communicate with us. If you like YouFine's stainless steel sculptures for sale, please feel free to contact us for more details.
---