6 Best Garden Sculpture Decorations for Summer
---
The hot summer has arrived. Do you want a sculpture garden decor while adding a touch of coolness on this hot summer day? If the answer is yes, let me recommend you six of the best summer garden sculpture decorations. Fountains, gazebos, mermaid statues, planters, benches, and lady statue lamps are the best summer garden decorations. Now I will introduce you to these six beautiful garden sculptures in detail.
1. Marble Water Fountain
A summer garden must not be without a marble fountain. When you hear the sound of water flowing from the fountain in the hot summer, you would feel an inexplicable coolness and refreshing. And the marble fountain with exquisite carving could also play a good decorative effect. So, installing a fountain in your garden is perfect.
YouFine has many types of marble fountains for the garden. We have not only beautiful figure fountains, vivid animal fountains, and simple types of fountains, but also exquisite wall fountains, smooth ball fountains, and large fountains. And customers could also custom-made marble fountains. The designers of the YouFine factory would create a fountain to your satisfaction.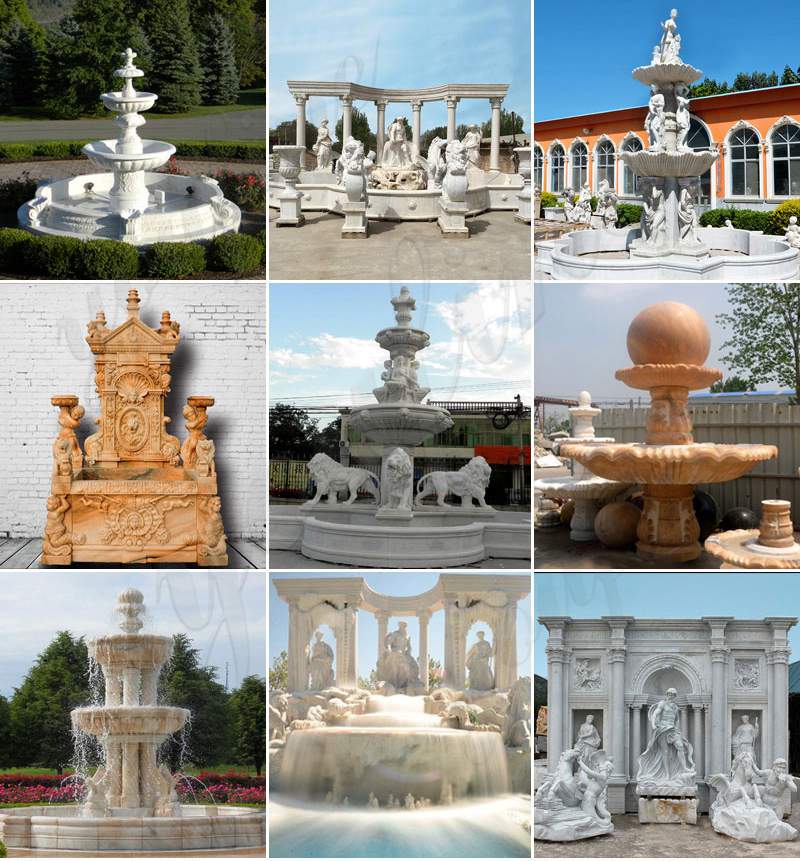 These marble fountains are made of A-grade natural marble, which has high density and high wear resistance. So sculptures made of them could have a long service life. And each exquisite design is hand-carved by the highly skilled craftsmen in the YouFine factory. They started to learn to carve when they were teenagers, so they have a lot of experience in carving. And they treat each marble fountain for garden with excellence and strive to achieve the perfect display.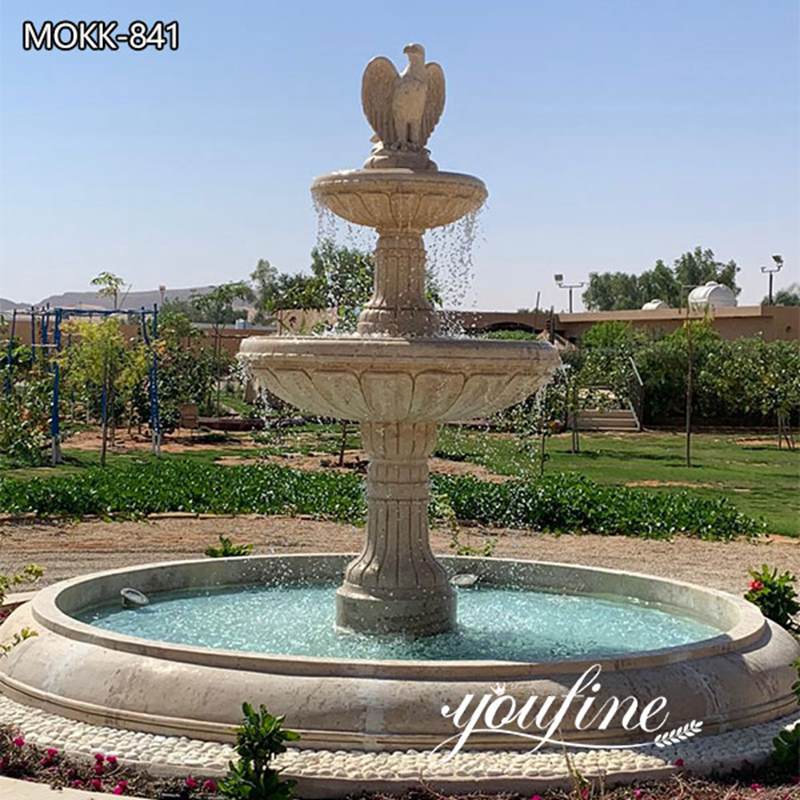 2. Gazebo
A gazebo is also a great garden sculpture decor for summer. We could imagine sitting with our family in the garden gazebo on a leisurely weekend evening, listening to music and the cool breeze blowing in our ears. What a pleasant thing is. Especially when you see how beautiful this gazebo is.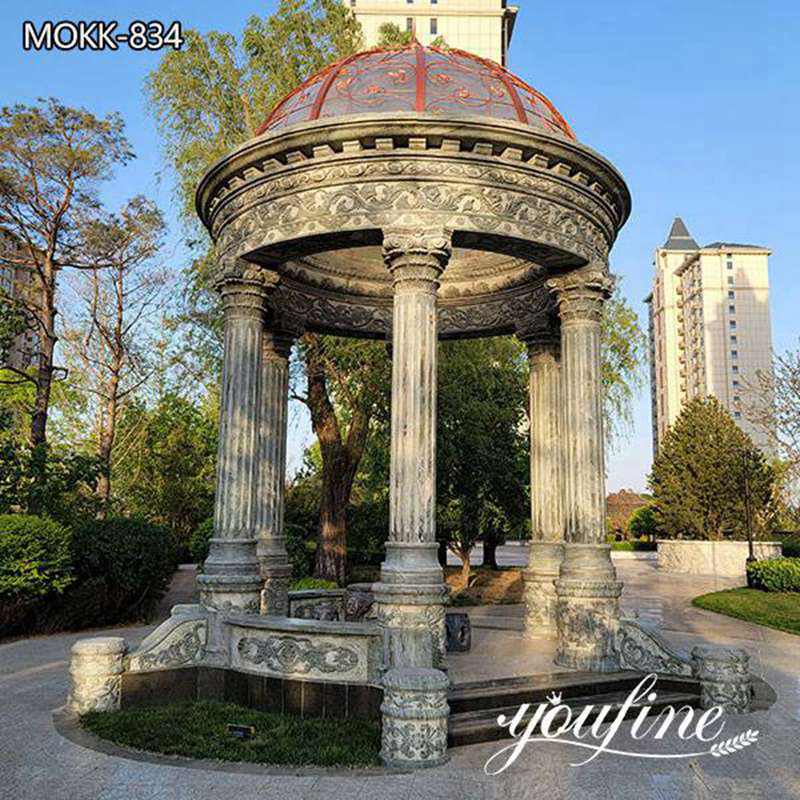 YouFine has beautiful marble gazebos as well as high-quality and beautiful cast iron gazebos. These gazebos could not only decorate the garden and be used as a venue for parties, but also as a venue for weddings.The materials for the marble gazebo come directly from the famous natural stone production base in China. These natural stones have extremely high hardness. Therefore, marble gazebos made of these stones have good quality assurance. Moreover, each marble gazebo has been carefully calculated and carefully designed by our top designers. So there is a high level of security.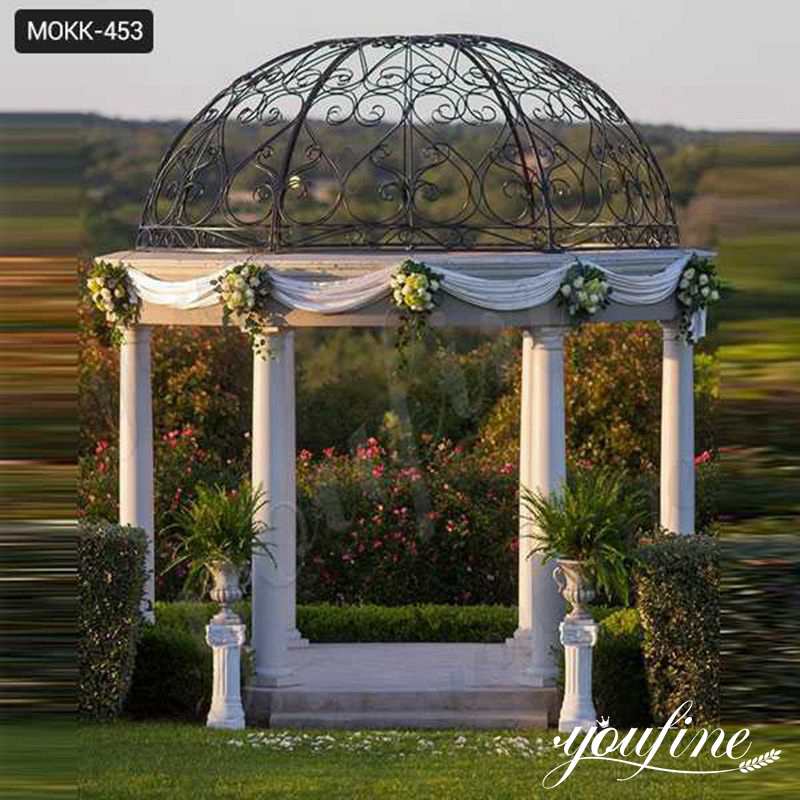 Our cast iron gazebos are constructed from high-quality galvanized pipes and are well treated to prevent rust. The gazebos could withstand outdoor heavy rain and vicious sunshine for a long time. YouFine has always been responsible for products and customers, so the cast iron gazebos are safe. Customers could buy with confidence.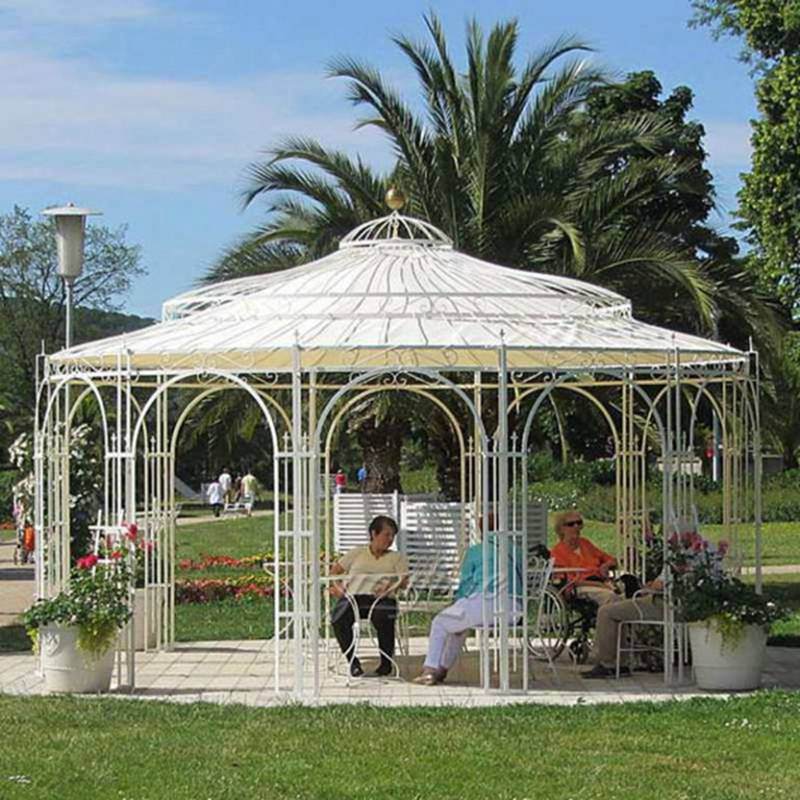 3. Mermaid Statue
When you see a mermaid statue, you could think of the seaside and the water. Beautiful bronze mermaid statues have always been loved by people. People could put mermaid statues in the grass in the garden, or beside the pool. Bronze mermaid statues have always been a popular product in summer.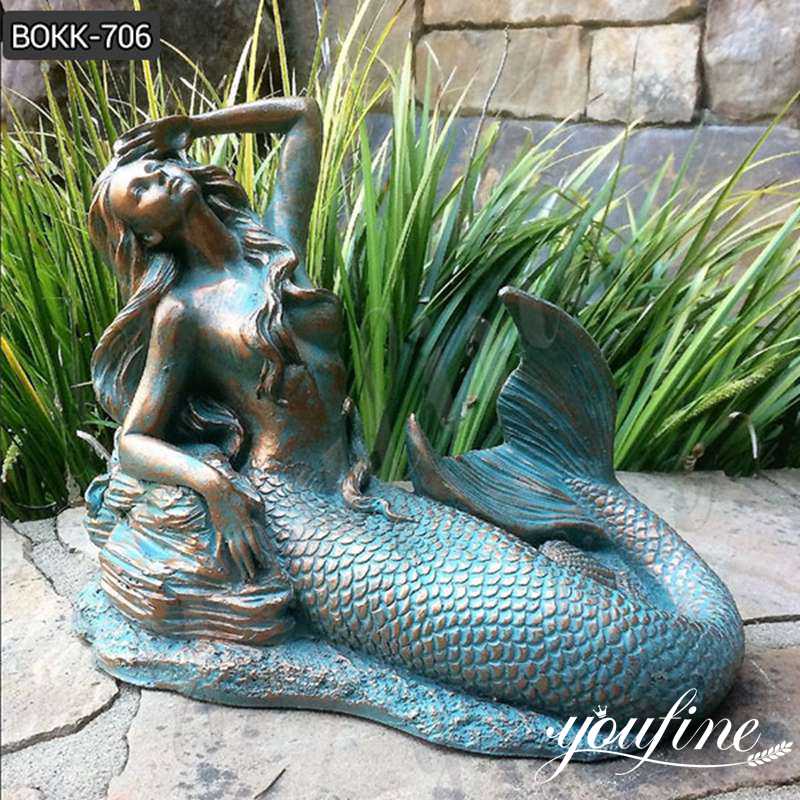 In order to restore the authenticity of the original mermaid design to the greatest extent, the top masters of the YouFine factory would make a 1:1 clay model before casting. They strive for perfection in the production process. And they use the traditional lost wax method to cast the mermaid statue so that the surface has a good rendering effect.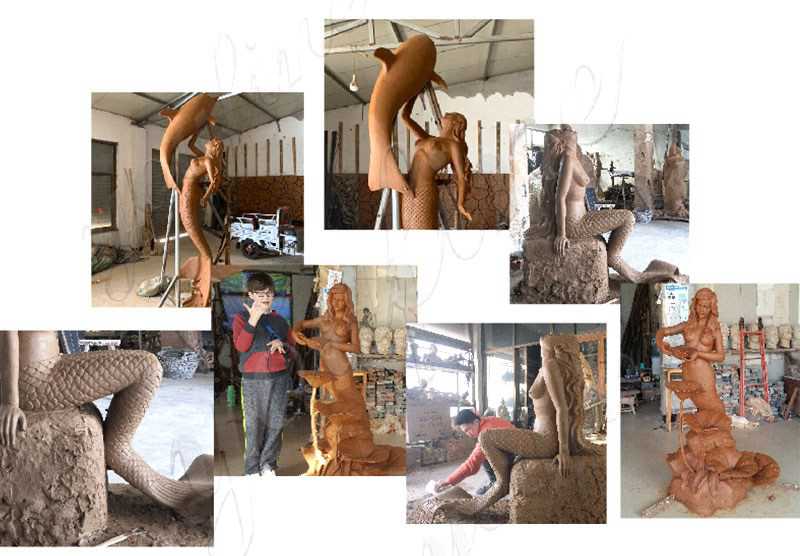 YouFine's mermaid statues could be painted in a variety of ways. And the coloring is done by professional masters. Different coloring methods make the final appearance of the sculpture very different. Therefore, customers could customize bronze garden sculptures to us according to their own preferences.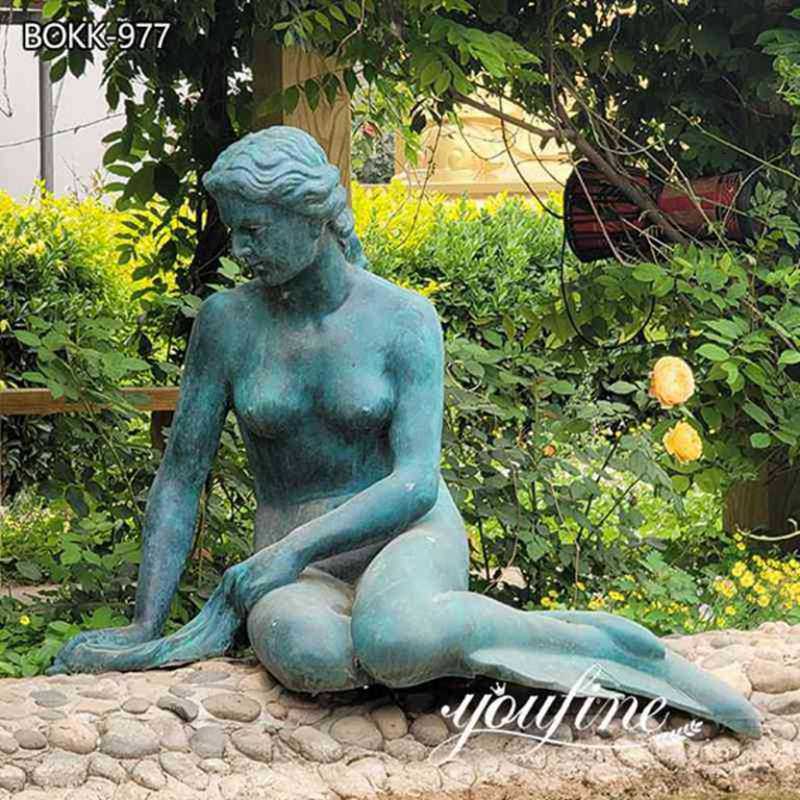 4. Marble Planter
The summer garden should not only have lush green plants but also colorful and beautiful flowers to embellish it. And beautiful marble planters are a must. This way your garden would attract people's great attention. Make your neighbors jealous too.
YouFine has been making sculptures for many years. We have a wide variety of marble planters. There are not only simple double-layer planters but also exquisite figure planters, as well as angel statue planters. These planters are very beautiful and have high-quality assurance. It is sure to be a beautiful sight in your garden.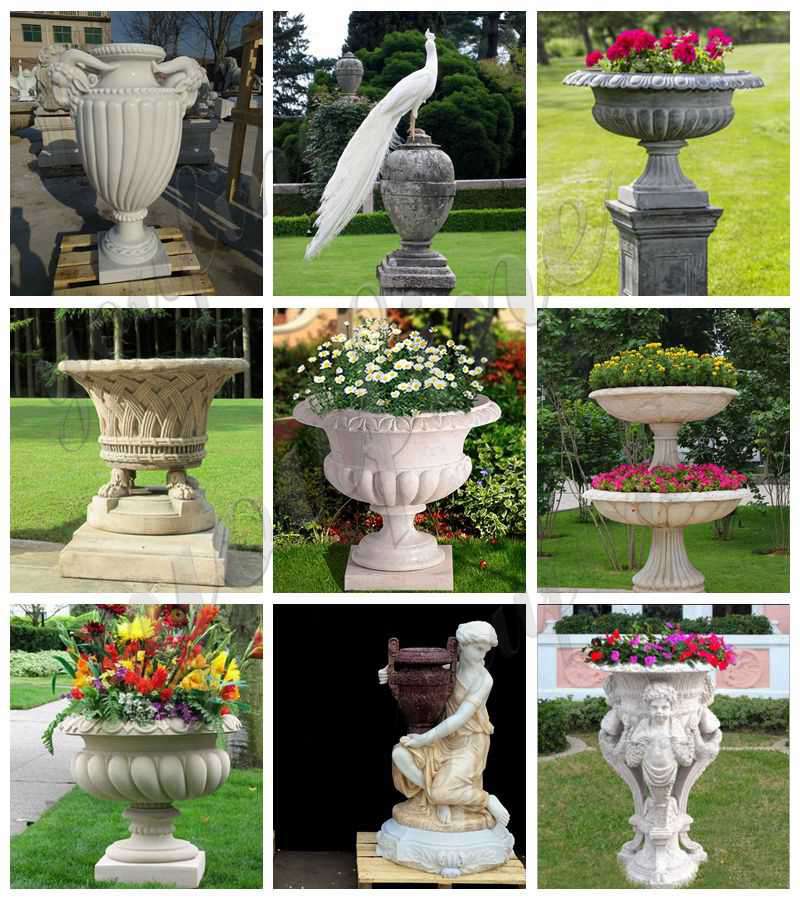 5. Marble Bench
Marble benches also make a great summer garden sculpture decor. A bench made of natural marble keeps the person sitting on it cool. Marble benches not only have a long service life but also play a good decorative role. Because the designers in our factory use their talents to create unique and beautiful bench styles. Excellent artisans would also carve every detail perfectly. So, such a marble bench placed in your garden is a quite good choice.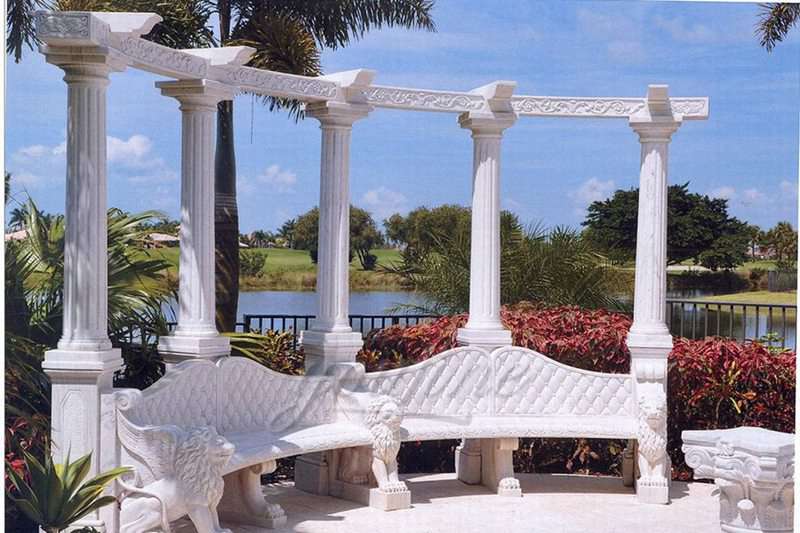 6. Lady Statue Lamp
If you want to put a nice sculpture in your garden. The Lady Statue Lamp is definitely a great choice. Because our Lady Statue Lamp has a stunning design. The lady statue is wearing a beautiful dress and holding a lamp in her hand. The skirts on them are all kinds, and the color matching is just right. During the day, these lady statues could be very decorative and amaze everyone who sees it. At night, the lights in their hands would light up again, illuminating the road ahead for their masters. What are you still waiting for? Please come and buy such a beautiful and practical sculpture.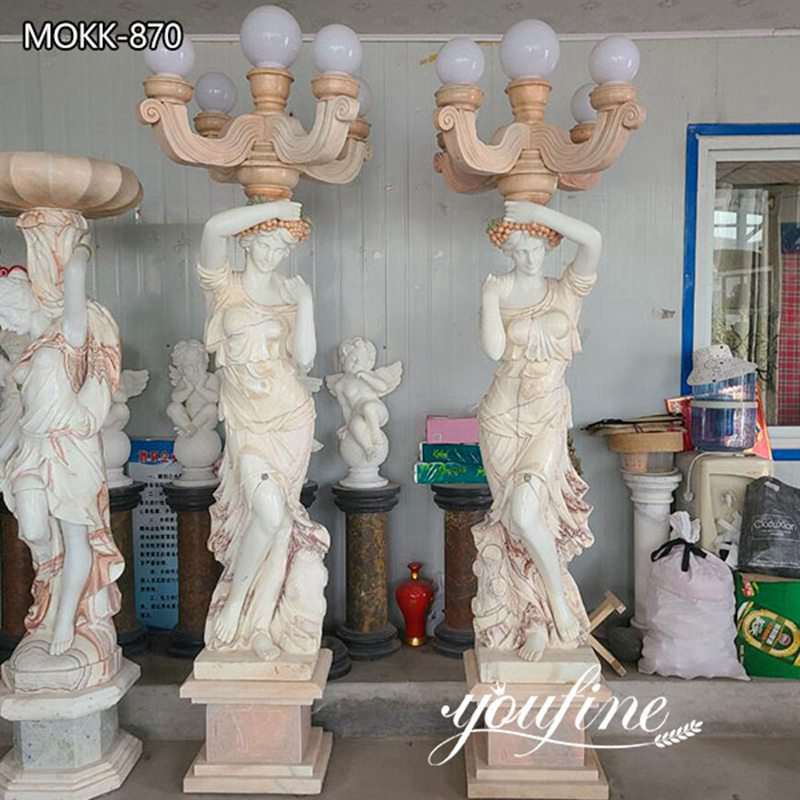 These six kinds of sculptures are all popular garden sculptures for sale in YouFine. Because we not only have fashionable design styles but also have good quality assurance. So customers are very willing to buy from YouFine. And we have received numerous praise and feedback pictures from clients. YouFine welcomes friends from all over the world. If you are interested in our sculptures, please feel free to contact us for more information.
---