When Corten Steel Comes into Life, How Does It Relate to Numbers?
---
Creative sculpture art is an indispensable object in people's lives, and when we choose sculpture art, sculptures of different materials will also bring us different visual enjoyment. In addition to the common marble, bronze, and stainless steel that can be used as raw materials for sculpture, today we also want to share with you the "new star" in the sculpture world — Corten steel sculpture. When weathering steel comes into life and decorates our daily environment with colorful gestures, what sparks will it spark with us?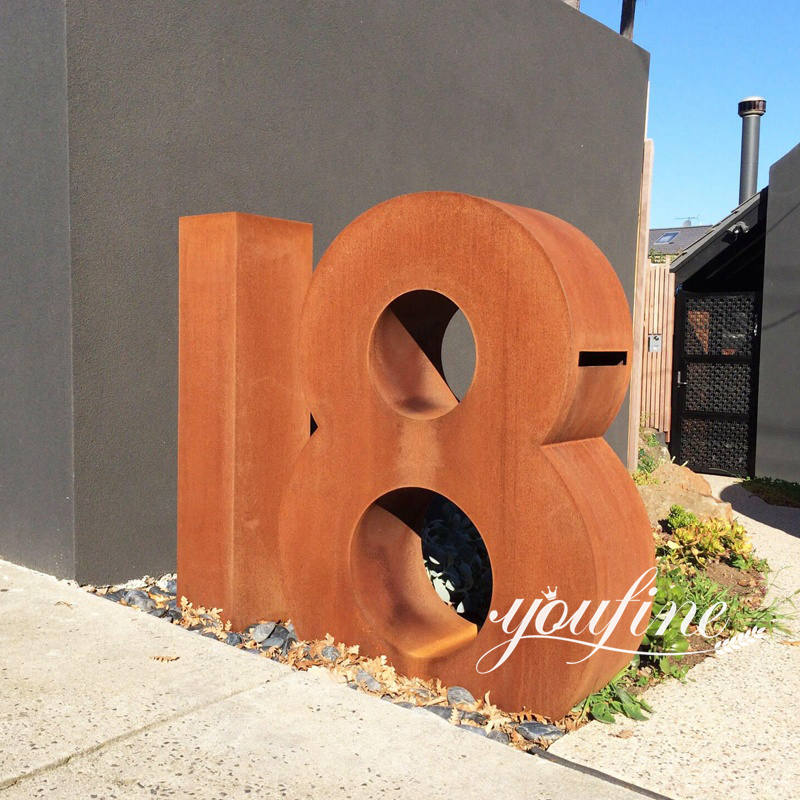 1. First of all, let us understand what is Corten steel or weathering steel.
Corten steel is a steel resistant to atmospheric corrosion. Its rusting process also happens, but instead a more stable layer of rust forms, called scale. It adheres to the base material and has fewer pores. When exposed to the weather, this naturally occurring patina continually regenerates and forms a protective barrier that keeps oxygen, moisture and pollutants out.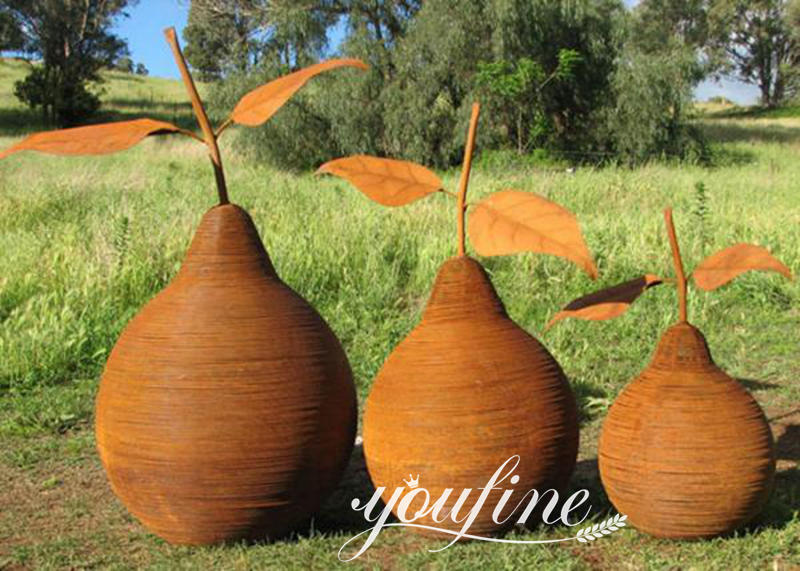 2. Will this make Corten steel rust-resistant?
Not at all. Corten steel rusts to form a protective patina coating. While this results in a lower corrosion rate compared to other steels, it does not make weathering steel corrosion-resistant. Corten steel cladding will naturally change its appearance over time. It is resistant to atmospheric agents, producing an extraordinary oxidizing finish that protects it from corrosion phenomena. The surface coating produced by rust can be continuously regenerated, giving weathering steel a "self-protecting" property. Therefore, it can be said that weathering steel has the special properties of durability and low maintenance.
What's more, Corten steel is increasingly being used for outdoor sculpture. Its aesthetic is so alluring that architects have used it to design entire buildings, and it has plenty of residential fans around the world, including me.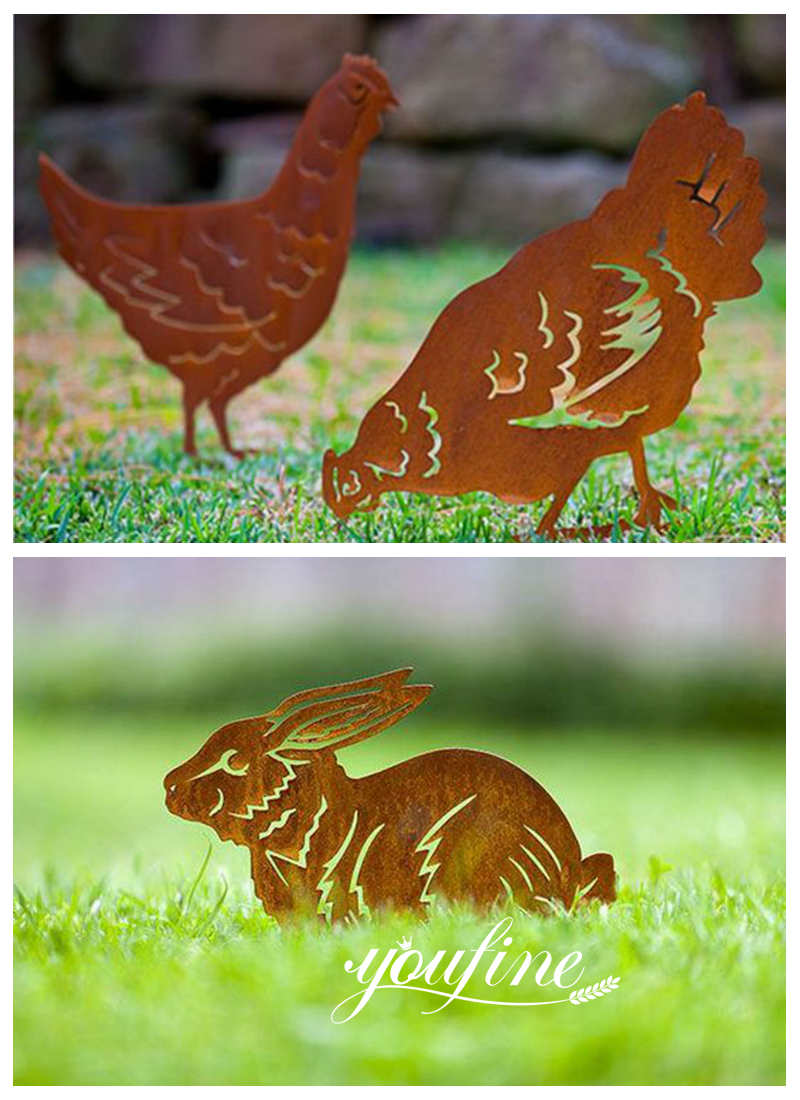 3. In what form does Corten steel come into our life?
Various creative sculptures made of corten steel are one way it integrates into our lives. Among them, letter sculpture is a form of expression. Imagine random reddish-brown numbers set up on green lawns, fields, gardens, and backyards of private villas, anywhere, and they are all particularly beautiful.
Corten steel is becoming more popular as a material for planters. It is also used in landscaping, specifically for garden edgings, sculptures, fences, outdoor fire pits, and screens. This steel is known for being low-maintenance and durable. It can also add an attractive earthy and natural color to your garden.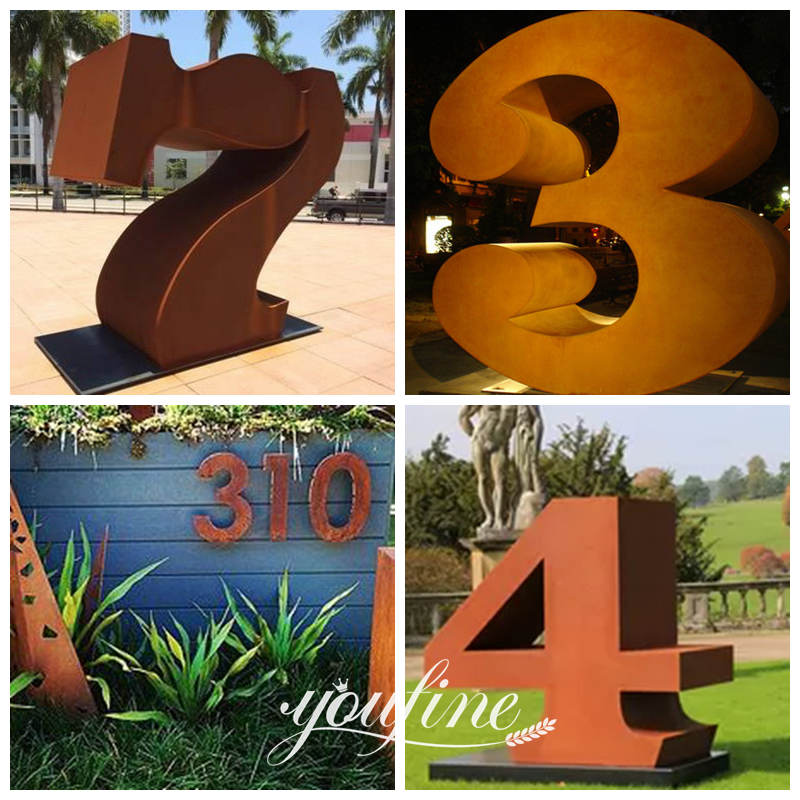 So, we are now going to show you some beautiful number sculptures in Corten steel. Unlike Corten steel sculptures of other shapes, letter or number sculptures do not seem to be concrete and figurative things, such as rabbits, leaves, buildings and so on. Numbers are inherently abstract things created by humans. It's hard to put it into any category. They are created by humans for use, but they are not things that can be touched or felt.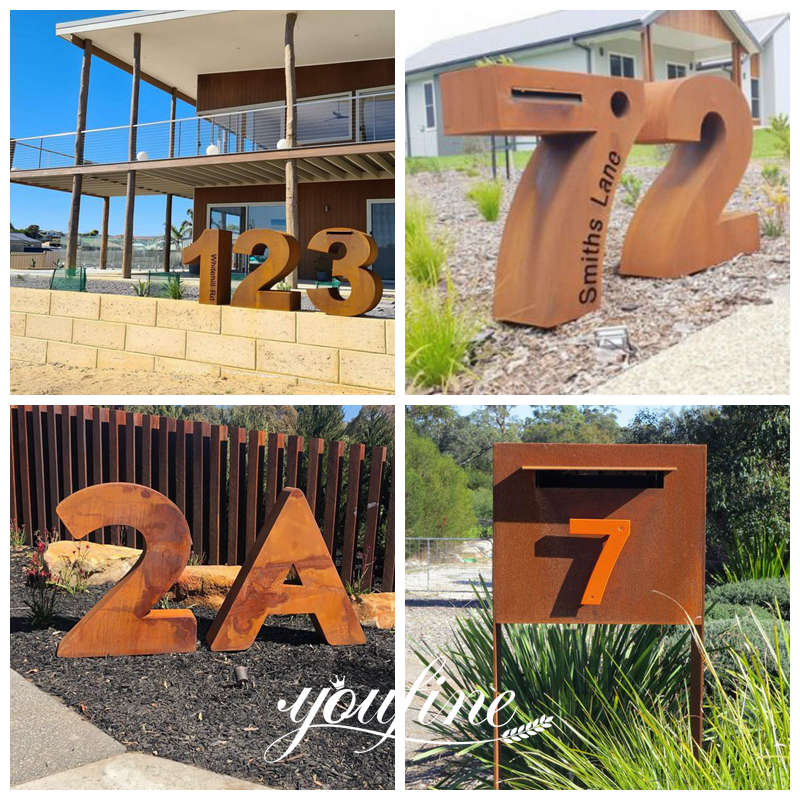 The Corten steel letter sculpture presents this kind of nothingness to the public in a concrete image. They appear in various places in human society in large or small shapes. They adorn cities, streets, and nature with their unique colors and images that have some connection to humans.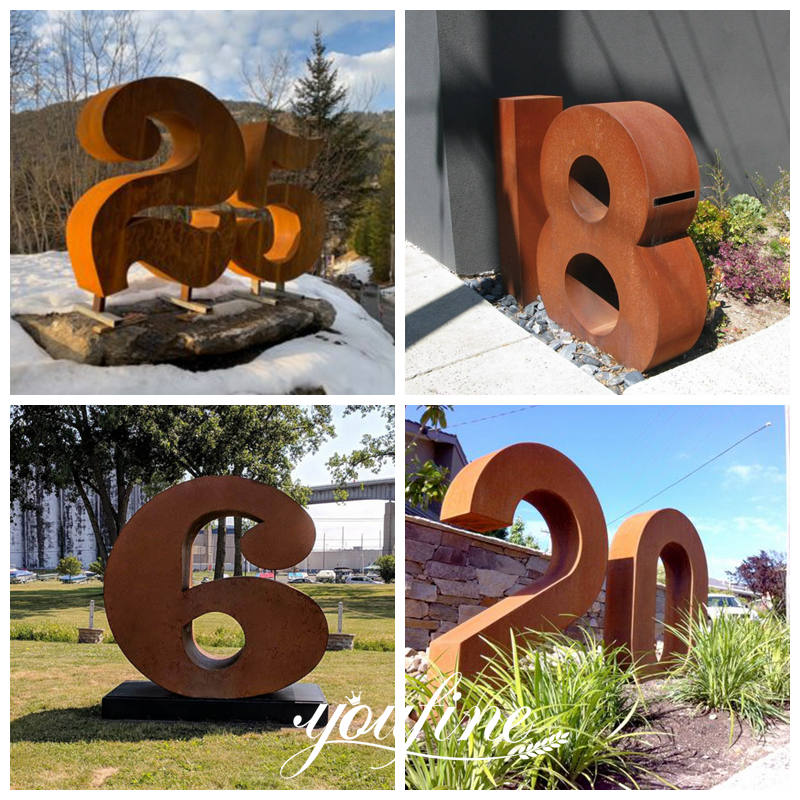 YouFine specializes in the production of various types of corten steel sculptures. Whether it is a large corten steel sculpture or a small corten steel sculpture, whether it is a corten steel letter sculpture or a number sculpture, and whether it is a corten steel fountain or a fence, we have made it for our customers. If you also want to place a creative Corten steel sculpture for your private home or public place, then we will be your best choice. You could contact us first to find out the necessary information such as price and material. After experiencing our professionalism, I believe you will agree with us.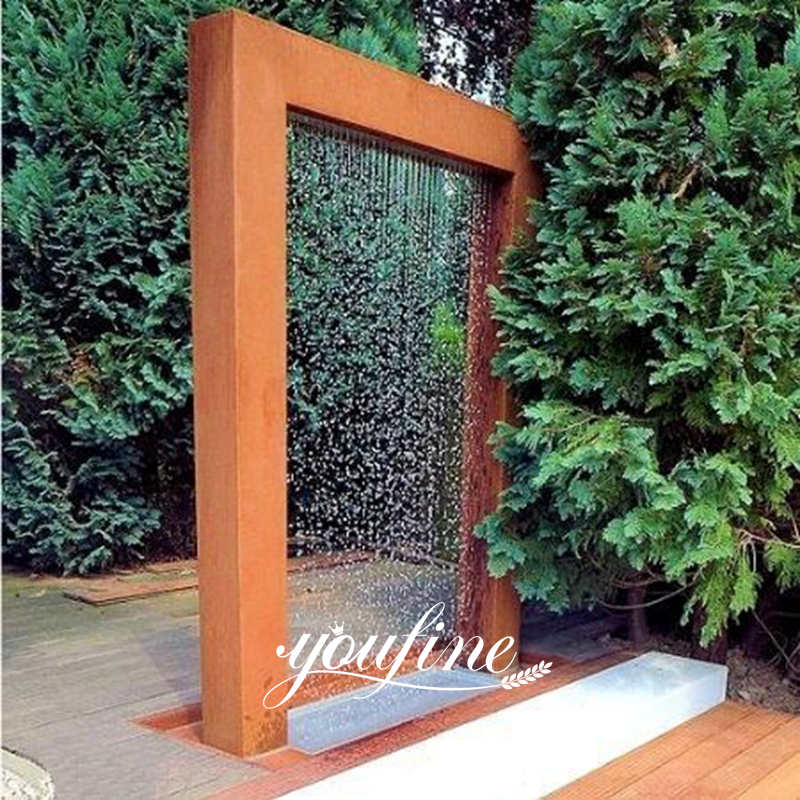 ---