This shows us a metal octopus statue. Prepare to be captivated by the intricate design and remarkable material quality of our stainless steel octopus statue. Our talented artisans have poured their creative genius into every aspect, capturing the fluidity and grace of this marvelous sea creature. Meticulously shaped from premium-grade 304 or 316 stainless steel, renowned for its strength and resistance to corrosion, this outdoor octopus statue ensures longevity even in outdoor environments.
Exquisite Workmanship and Polished Elegance:
Indulge in the flawless craftsmanship of our factory masters, whose skilled hands bring this stainless steel octopus statue to life. Each curve, contour, and tentacle is meticulously shaped and refined, resulting in a surface that is impeccably smooth and brilliantly polished. The painstaking hand-polishing process ensures a radiant finish that is pleasing to both the eye and the touch, leaving no room for imperfections.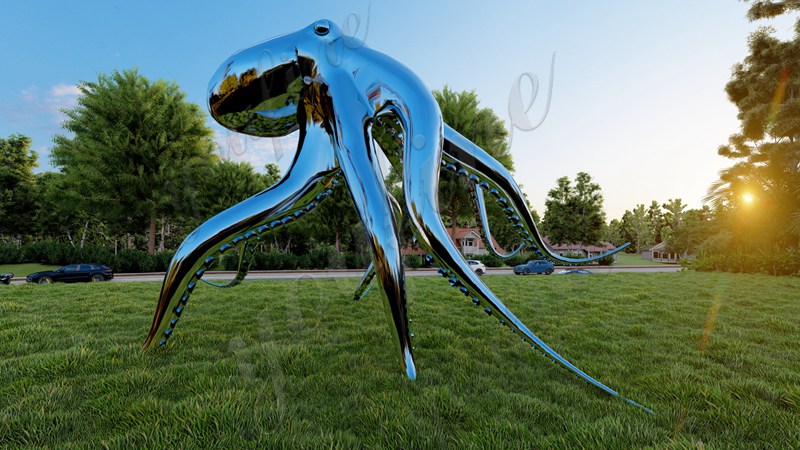 Customizable Artistry Tailored to Your Vision:
Unleash your imagination and embark on a personalized artistic journey with our exceptional designers. Our team possesses a deep understanding of the creative process and is dedicated to transforming your unique vision into a tangible masterpiece. With their expertise, the metal animal statues can be customized to suit your individual preferences, allowing you to truly make them your own.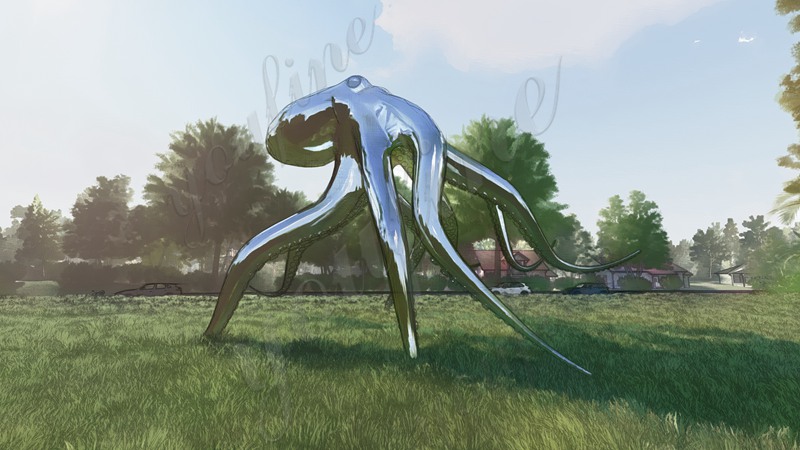 Application Sites:
Elevate any environment with the presence of our stainless steel octopus statue, designed to leave a lasting impression wherever it is displayed. Its lifelike portrayal and meticulous craftsmanship effortlessly attract attention and spark conversation. Whether nestled within your private garden, accentuating an outdoor park, gracing an open square, or adding grandeur to a prominent business establishment, this statue is poised to enhance any setting.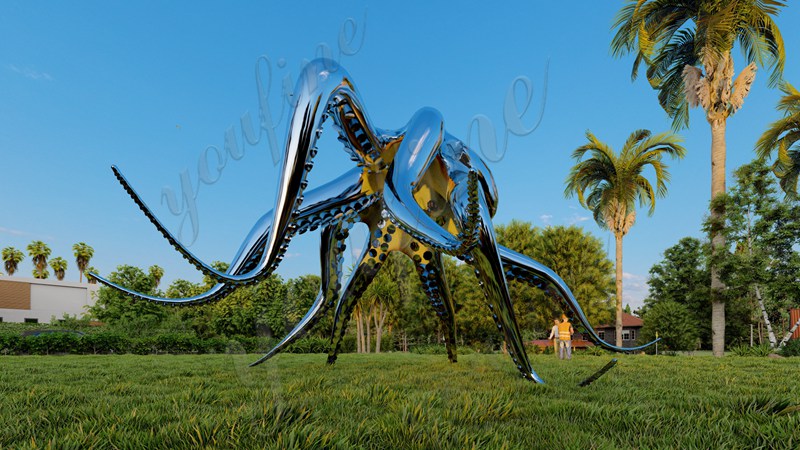 If you are interested in this metal octopus statue or want to custom metal animal statues, please feel free to contact us.