Large Metal Horse Sculpture:
This is a large Metal Horse Sculpture made for a client. YouFine chooses 304 stainless steel according to the needs of customers. After the horse sculpture is completed, fine polishing is carried out to finally form a mirror-like bright effect. The front feet of the two flying horses soared in the air, giving people a very shocking feeling.
Selection of High-Quality Stainless Steel Materials:
YouFine has always paid attention to the quality of stainless steel sculptures. We only choose the best stainless steel material. Three types of stainless steel are commonly used: 304/316 and 316L. Their quality and price are also gradually increasing. We would recommend and select the most suitable stainless steel material according to the customer's requirements.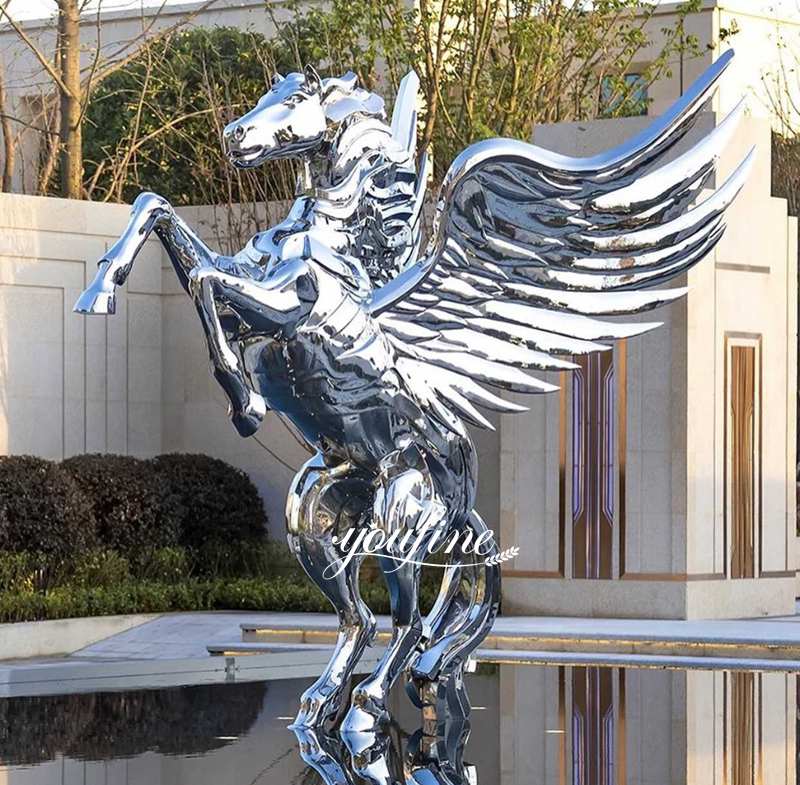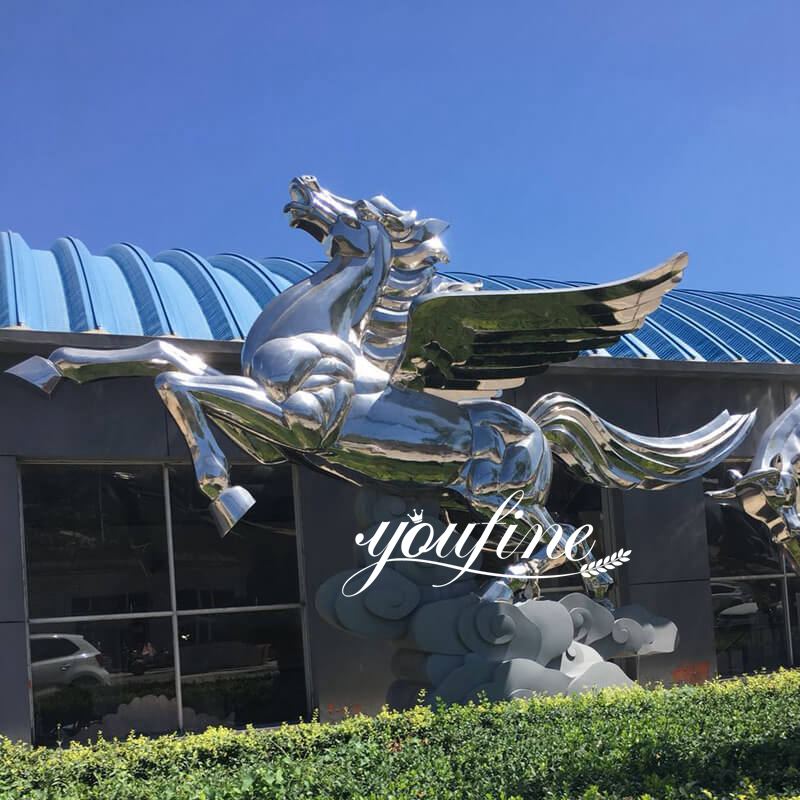 More Metal Horse Sculpture Displays:
One of the reasons why metal animal sculpture is popular is that it could bring people more freshness. Our existing technology allows different surface treatments for the stainless steel horse sculpture. Whether it is a mirror-polished sculpture, or a stainless steel geometric sculpture, or even a spray-painted rearing horse sculpture, we could achieve it well.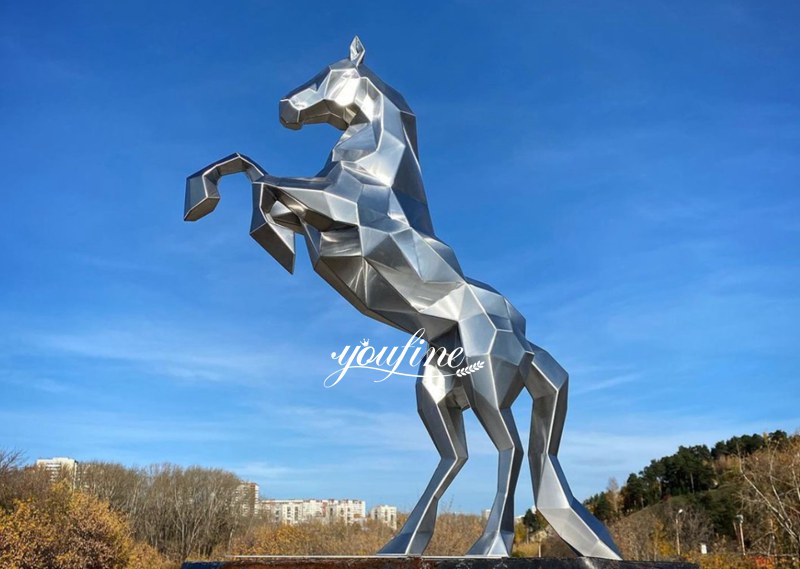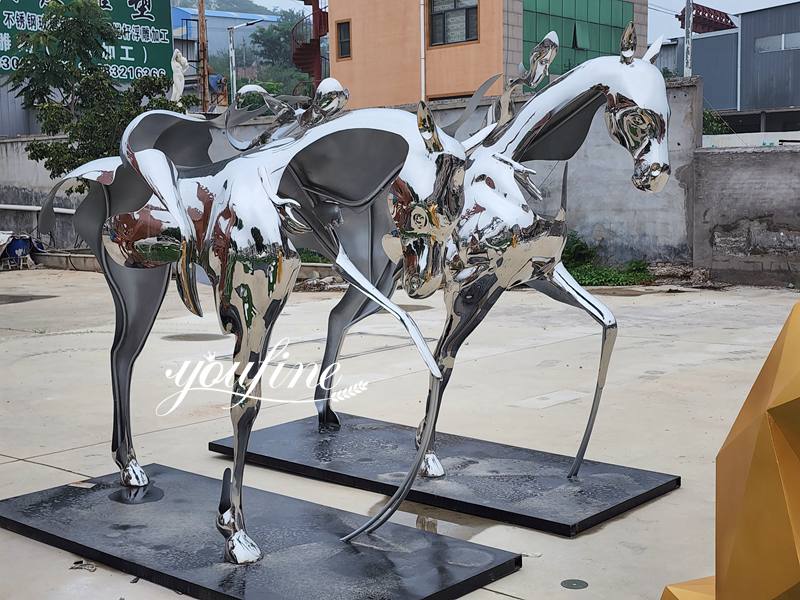 The spray-coated large metal horse sculptures are also made by us with the best paints. This pigment is harmless to the human body and environment.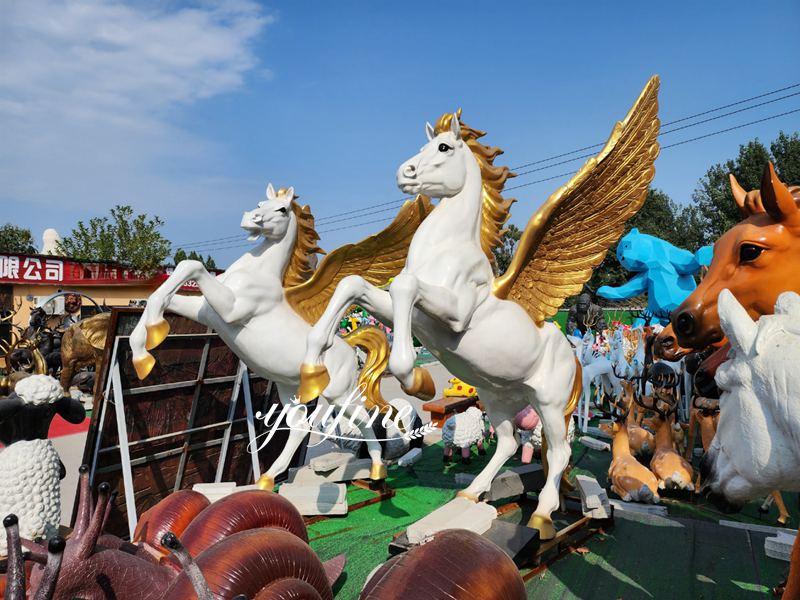 It is worth mentioning that we could also present the heroic posture of the horse in different art forms. The abstract stainless steel horse sculptures and realistic outdoor metal horse sculptures you see are all our works of art.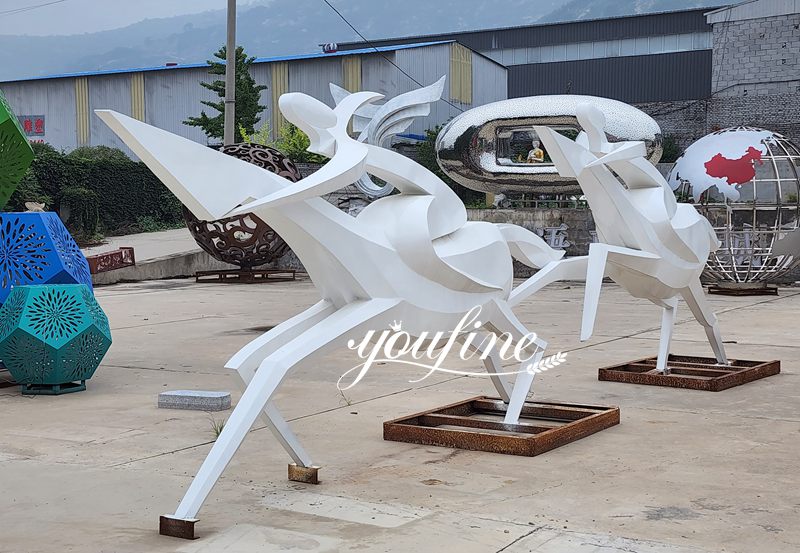 If you want to appreciate other stainless steel horse sculptures, you could go to our website homepage to view them or contact us directly. We would have professional staff to introduce and recommend to you.